Every year at SXSW (South by Southwest) conference in Austin, Texas, Sony showcases a bunch of experimental projects that they have been working onforquite some time. This year the company introduced their Superception Head Light system.
It is a helmet attached to a Sony MP-CL1 projector that is sticking out from the front. This device would project an image in front of the user in his point-of-view when strapped onto their head.On the side, it features Sony's MDR-XB950 headphones. The headphones would provide the necessary audio that would help the user to immerse himself in the content thoroughly.
For example, how would a mosquito use smell to find blood?In that case, the headphones played buzzing sounds while the projector showed what world looks like from the perspective of a mosquito with its smell alerts occasionally going off.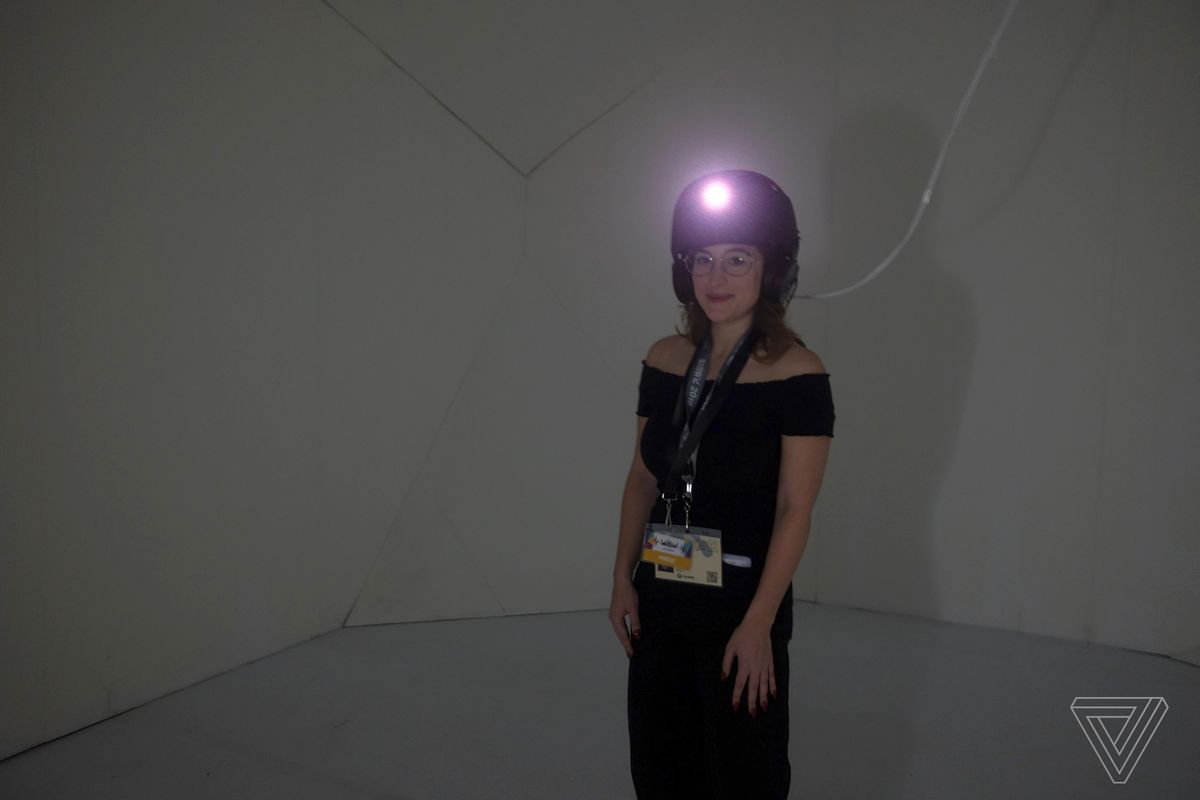 Picture credits- The Verge
The device makes use of sensors attached to the helmet to detect movement by the user. All the necessary files required for projections are coming from the source computer. The helmet is only helping to view the content synced with the user's movement real-time.
Another demo showcased by Sony showed the world through the eyes of a butterfly. The projector broadcasted a colourful, abstract mosaic onto the walls.The demo helps the user to understand and feel how animals use their senses to move around the environment.
According to Sony, this device is supposed to demonstrate how we can use technology to manipulate human perception through our various senses.With the projection, the user can see life from an animal's point-of-view. Since the deviceis strapped to the user's head, it follows the user's peripheral vision.It can be used by people who want to study how animals view the world around us.