Sony has unveiled the UBP-X700 4K HDR Blu-ray Player with support for HDR10 and Dolby Vision to offer an immersive viewing experience in a portable form factor. The UBP-X700 will be able to play audio and video content from Blu-ray discs, DVD, and CDs and is currently available in India for an asking price of Rs 27,990 in select Sony Centers across the country.
The Sony UBP-X700 offers 4K Ultra HD Blu-ray playbacks and supports HDR10 and Dolby Vision which will be later seeded to the device through a firmware update. Through HDR 10, the Blu-ray player will be able to increase the peak brightness while retaining deep and highly-detailed blacks for contrast ratio. The 4K processing ensures a cinematic experience by bringing over 8 million pixels to life and a picture quality that is four times richer than Full HD.
The UBP-X700 player through its 4K Ultra HD resolution includes the ability to tune into streaming services like Netflix, Amazon Prime Video and YouTube. The device also offers compatibility to several video formats including MP4, DSD, FLAC, and others. In addition to upscaling movies and TV shows at 4K resolution, the enhanced clarity can be experienced in a 60fps high motion frame rate, offering smoother real-time content transition.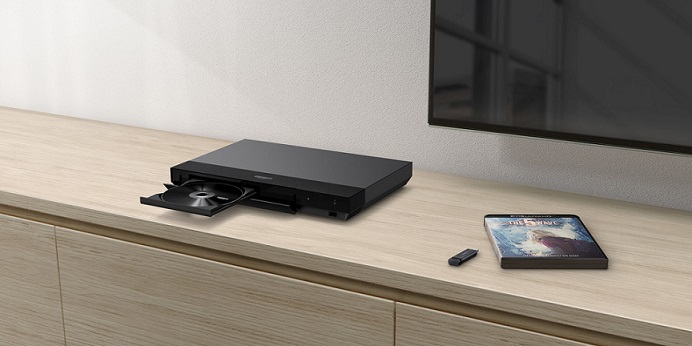 Additionally, the Sony player features support for Dolby Atmos and DTS-X support to allow room for three-dimensional surround sound and thus get the best sound output from your external speakers as well.
The Sony UBP-X700 Ultra HD Blu-ray Player is currently available for an asking price of Rs 27,990 in select Sony Centers across India.