The Poco F1 has been on the rounds for a while now and a lot of them have been up for the right reasons until a Xiaomi executive was caught red-handed faking a camera sample of the smartphone with another. Just a week past that, several users are now reporting a new hardware issue on the Poco F1 – screen bleeding.
The issue came to light from a thread on XDA which suggested that several users of the Poco F1 are now experiencing screen bleeding across several edges of the screen. The most prominent region of the problem persists above the bottom chin of the device which on affected devices look brighter than the rest of the screen.
What is screen bleeding?
Screen bleeding or backlight bleeding happens because modern displays with the exception of OLEDs work by shining a strong backlight through a liquid crystal display panel to create an image. Most often, this backlight is not completely blocked from leaking around the LCD by the screen bezel. This is what results in blacklight bleed that causes the excessive brightness around the edges. LCD bleeding being a hardware issue can't be fixed through a software update.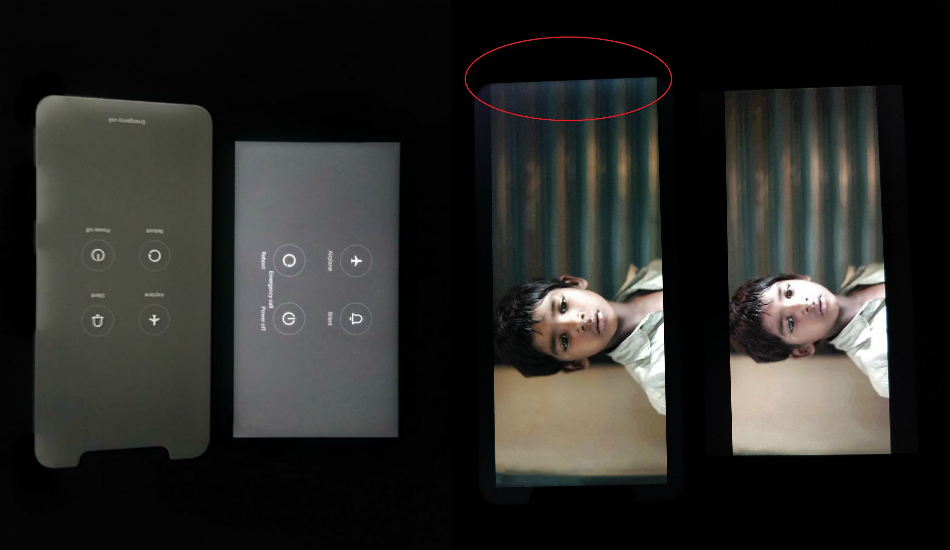 A handful of Poco F1 units have been reported to be facing the issue but not all and there's been no word from Xiaomi and Poco on whether such a defect only persists in a single batch of F1s. A certain user commented on XDA saying his request for a replacement was rejected by Flipkart, even after their technician confirmed screen bleeding on the phone. However, Flipkart accepted the user's request on a return on grounds of 'quality issues' and refunded the original amount.
How do you know if your unit is affected?
One way to check whether your Poco F1 suffers from screen bleeding is to test it with a simple display test. The test will display red, blue and green colours on the screen and can be accessed by tapping repeatedly on the Kernel Version under Settings > About Phone. You'll know if screen bleeding is present on your device if a part of the screen looks pale or more bright than usual on some parts of the screen, mostly edges and corners.
While screen bleeding doesn't 'increase' over time, it's up to how much users value their display experience since the overall performance of the screen isn't affected by LCD bleeding. There's a high chance that Xiaomi will soon fix such an issue and for those who are affected by the same, it's not much of a dealbreaker either as the Poco F1 packs a lot of goodies no other smartphone does in the same price range.