The Indian telecom industry has seen some major innovation and breakthroughs in the past one year, both from operators as well as the mobile value added services (VAS) players.
There were also some important events, such as the 3G and BWA auctions and Bharti Airtel's foray into Africa, which will change the way in which the industry has functioned till now.
Telecom Yatra goes back one year, to bring you a list of all those industry firsts by Indian telecom operators that have changed the game:
Tariff plansPay per call – Tata Indicom launched this path breaking customer proposition in September last year. Pay per call plan does not work on the usual pulse of one minute. Instead, subscribers are charged on a per call basis at Re one for all local calls and Rs three for STD calls, regardless of the duration of the call.
According to Vineet Bhatia, chief operating office, Delhi and NCR, head of north region, Tata Teleservices, "It significantly reduces customer confusion arising out of complex rate plans, day/night charges, on net/off net charges and other fine print."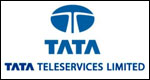 Pay per second – Tata Docomo introduced this concept during the launch of its services in Haryana. Users are charged at one paisa per second for both local and STD calls. This tariff plan was later launched by Aircel, followed by Loop Mobiles, Reliance Communications, Vodafone, S Tel, and even state owned telcos BSNL and MTNL.
MTNL had initially said no to the per second billing plan, but later, Shashank Malviya, deputy general manager, public relations and marketing, told Telecom Yatra, "Market forces have compelled us to go for pay per second. Every customer is demanding this and we have to give them what they want."
Dynamic Pricing – Uninor is the only telecom operator in India to roll out this concept. As per the plan, users get discounts on their calls based on the location from which the call is initiated. A user can get a discount ranging from 5 per cent to 60 per cent on the call tariff. With a 60 per cent discount, call rates go as low as 20 paise per minute. This discount is applicable on a standard base call rate of 50 paise per minute for any local call. STD, ISD and SMS rates do not change.
The dynamic pricing plan from Uninor has been named 24×7 Badalta Discount plan and it offers customers changing discounts on calls based on network traffic. The discounts change with location and time, with each cellphone tower broadcasting a different discount. At the same location, the discount changes on an hourly basis.
The discount available at any given time is visible on the handset screen which displays cell broadcast. The discount visible on the screen at the time a customer makes a call will be the applicable discount for the call. When the call ends, a flash will appear on the phone screen indicating the actual discounted cost of the call.
Pay Per Site – Tata Docomo recently launched a tariff plan that allows users to pay only for websites they regularly browse. The plan enables subscribers to pay only for the websites they regularly surf, instead of paying hefty monthly rentals for data.
Pay Per Site offers two combination packs – people interested in only one website need to pay Rs 10 per site, whereas those who need to browse multiple sites can opt for a combo pack at Rs 25 per month.
Till now, no other operator has launched anything on similar lines.
Ulta Plan – Tata Indicom's recently launched tariff plan offers local calls at 50 paise per minute and STD calls at 30 paise per minute. It is the first plan that makes STD calls cheaper than local calls. It is the first such plan launched by any telecom operator.
The company said it expects a 30 per cent jump in its subscriber base after the launch of this plan and that it is targeting the migrant population.
epaid – Loop Mobile launched this service in September last year. It is India's first-ever premium mobile service on a prepaid platform. Epaid entitles subscribers to all the benefits of postpaid and prepaid connections bundled together.
As an introductory offer, the company provided free monthly e statements which displayed the items that were used, as well as online credit purchase facilities. With this, Loop Mobile subscribers can enjoy three years of validity, low local and STD tariffs and can roam across 550 networks worldwide.
Epaid also comes with pre-activated ISD, STD, call conference and call forwarding options.
Daily plan – This plan enables Tata Docomo prepaid subscribers to choose a plan that suits their day to day requirements. Under the plan, customers can opt for services such as GPRS, local calls, STD and ISD calls, night calling and music, according to their needs on that particular day.
To activate this service, customers need to dial a toll free number from their mobile phones and select the desired options. Soon after this call, a menu of product options will be displayed on the phone with further instructions. User can use multiple packs in a single day as well.
Rollover plan – Tata Docomo introduced this plan for its prepaid enterprise customers. It allows them to pay on a monthly basis and carry forward their unused free Talk time and SMS for a period of three months.
The plan is available in four variants – RO 500, RO 799, RO 1000 and RO 1099, available at a monthly rental of Rs 500, Rs 799, Rs 1,000 and Rs 1,099, respectively. The plan will be applicable for eight consecutive cycles with each cycle comprising three months.
Value added services:Reverse CRBT – Idea Cellular was the first company to launch the reverse ring back tone service, by the name PreTones. This service allows subscribers to listen to content of their choice every time they make a voice call. The content portfolio that Idea offers includes live cricket, jokes, breaking news, astrology forecast, movie reviews and Bollywood gossip.
Tata Docomo launched the service next, and called it My Song. Subscribers can select music of different genres, which include Bollywood hits, regional, international, classical and funny tunes.
Bharti Airtel was the third operator to roll out this VAS for its customers.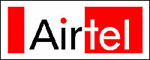 Radio streaming to mobiles – Bharti Airtel partnered with private FM station Radio Mirchi to launch Mirchi Mobile. The service allows Airtel mobile subscribers to choose a local Mirchi station or follow one of 12 Mirchi stations from across India. The service costs Rs 10 for a week's usage of up to 100 minutes of Mirchi Mobile.
Powered by Spice Digital, this service also allows users who do not have an FM enabled handset to access Radio Mirchi content streamed through the Airtel network.
Tata Photon Plus for mobile phones – Allows high speed internet and data access on the move, enabling subscribers to view content such as live TV, and download video and music on 3G-like speeds.
Customer service initiatives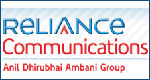 Live Chat – Reliance Communications (RCom) brought this customer care initiative to its subscribers. The service enables customers to sort queries in real time by chatting with customer representatives.
RCom has established the Live Chat contact centre at its company headquarters in Navi Mumbai. This facility has over 500 dedicated workforce equipped to handle 75,000 live customer interactions in a day.
Tata Docomo followed Reliance to launch this service. The service addresses postpaid and prepaid queries of the customer, providing real time solutions. The option to chat live is available 24×7. In addition, Tata Docomo also provides feedback forms that customers can use to give inputs.
Customer service charter – Tata Teleservices (TTSL) has launched what it calls a Customer Service Charter for Tata Indicom customers, in March this year. Under the charter, the company guarantees compensation if pre-determined customer service levels are not met. TTSL has identified five propositions for this initiative and has built compensation clauses. The Customer Service Charter includes five customer commitments – the bill dispute commitment, call drop commitment, handset replacement commitment, VAS commitment, and the call back commitment.
Loop Mobile customer service vans – Mumbai-based operator Loop Mobile has introduced this system that allows subscribers to activate connections, buy recharge coupons and pay bills at a van positioned in their locality, instead of having to go to a Loop Mobile outlet.
Designed by Indian automobile designer Dilip Chabbaria, the air conditioned vans are furnished with customer service desks and have three executives posted for assistance. Subscribers can activate new postpaid and prepaid connections, recharge prepaid cards, pay bills, activate and deactivate value added services, replace SIM cards, change their number or tariff plan and resolve billing and service queries at the vans.
Each van visits different areas of the city every day and Loop Mobile subscribers are informed a day in advance via SMS of a van's presence in their neighbourhood. The vans are equipped with GPRS to provide online connectivity to the Loop Mobile server.
InnovationsOperator-retailer tie up – In February this year, Tata Teleservices engaged in a strategic partnership with Indian retail giant Future Group to offer GSM mobile services under the name T24.
According to this alliance, Future Group sells TTSL's GSM connections under the T24 brand name to customers visiting any of its retail outlets in the country. The services were first launched in Andhra Pradesh and will progressively be rolled out across the country soon, through Future Group's retail networks in over 75 cities and 65 rural destinations.
DTH recording via mobile – Airtel Digital TV, the DTH service from Bharti Airtel, is the first to launch a set top box which enables TV recording through a mobile phone, remotely.
The Airtel digital TV recorder connects the mobile to the TV. Customers need to send an SMS from a registered mobile number which is linked to an Airtel digital TV account. They can then download the mobile recording application. Using their customer ID and password, customers can log in and record shows using any mobile Java and GPRS enabled handset.
TTSL followed Airtel to launch the same service for Tata Sky viewers.