The second version of Ping, the social messaging app from California based Seven Networks, is now available in the Android Market. The new version has more social messaging features.
Ping connects most of the popular social messaging accounts in the same app. This enables its users to access and organise their conversations on different social websites on one place – Ping. So you need not to log on to your Facebook and Twitter accounts separately; rather just log on to Ping and manage all.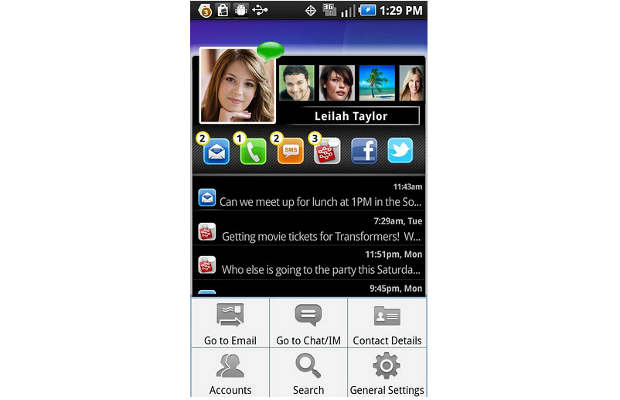 According to its makers, it is among the best push-based social messaging apps.
There are multiple options to organise the conversations but by default the app shows only the latest contact users had conversation with.
"People today are busy enough keeping track of their various mobile devices. Add to that the task of managing all of the different messaging apps and mobile communication becomes a bit overwhelming," said Ross Bott, president and chief executive officer of SEVEN.
"Ping simplifies communication and messaging, allowing users to focus on the contacts and communications that matter the most to them."
Ping is available to the user for free download from Android Market.