BlackBerry is all huffed and puffed about the new BlackBerry 10 platform and toiling hard to bring all major mobile services and apps on board. One of the frequently asked question to BlackBerry was, support for video calls and video chat with front facing camera. The BlackBerry did bring the front facing camera in the BlackBerry 10 devices and worked closely with popular voice over IP and video call supporting Skype to join the BlackBerry 10 platform as soon as possible.
Skype is one of the widely used voice over IP and video chat programs that offers free as well as with paid options to the consumers. Skype is already available as mobile app on Apple iOS, Google Android and Microsoft Windows Phone platform. With the arrival of the BlackBerry 10 platform, the BlackBerry and Skype folks are working hard to bring Skype app for the BlackBerry 10 devices.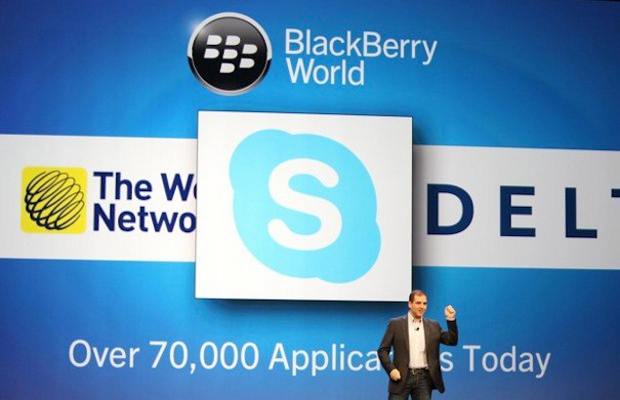 As per the FAQ posted on Skype website, Skype noted that the company is working closely with BlackBerry to bring the Skype for Android app for the BlackBerry 10 platform. So there won't be a BlackBerry 10 specific app but actually a port of Skype for Android app. That is really smart and faster to bring the Skype capabilities by porting the official Skype for Android to BlackBerry 10 platform as early as possible.
Meanwhile, BlackBerry recently announced to upgrade the support the Android Runtime for BlackBerry 10 platform from Android 2.3.3 Gingerbread to Android 4.1 Jelly Bean. That would bring all possible features of latest Skype for Android app to the BlackBerry 10 platform without much hassle.
Video calling and video chat is one feature BlackBerry lagged behind and now the company will do everything possible to make it available on its new devices.