Creators of S Voice, the voice based assistant app for Samsung's new Galaxy SIII, has now released a similar application for all the Android Ice Cream Sandwich operating system based devices.
S Voice was leaked just about a couple of days back making it available for Android devices running Ice Cream Sandwich. But the leaked application made it clear that the S Voice application is compatible with other ICS based devices as well.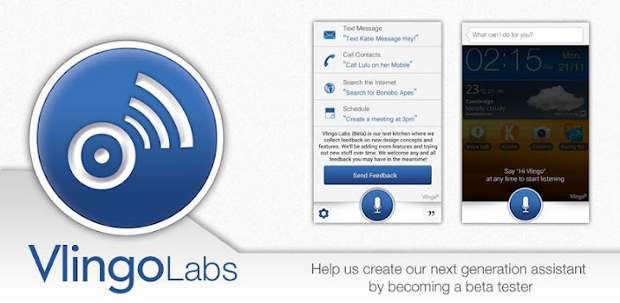 Understanding the urgency, the company behind the making of S voice, Vlingo has thus now launched an identical application for all other Android ICS based devices. The app, which currently is in beta stage, promises to bring Siri (iPhone 4S's voice based assistant) like functionality to the Android devices.
Like Siri, the Vlingo beta is a voice command based assistant for Android devices that is capable of performing complex tasks just on the basis of the commands given by the users. The application links itself to all the small and big functions on the Android device and performs the tasks when asked for it by the user.
The Vlingo application's engine is fine tuned to understand various accents for the best performance as expected by the users. But some problems can be expected as this is still in beta phase and not an integral part of the Android operating system. But as compare to other such voice based assistant applications for Android, Vlingo promises to be the most accurate and useful one.
The application is available free of cost on the Google Play store, but only for the users in the USA and Canada as of now. It will soon be made available for users in other parts of the world including India in the days to come. Vlingo can be installed on Android devices with OS version 4.0 and above. Users can search of the Vlingo application directly through the app store or can also make use of the link below to locate the application.
https://play.google.com/store/apps/details?id=com.vlingo.phoenix