The most important thing when choosing which laptop to buy, contrary to popular opinion is not which GPU or CPU your machine of choice is packing, but quality. Quality of build, of support and quality of the brand. A laptop with average hardware and the name Dell behind it will still sell. A laptop with all of the latest in computing hardware, with an unknown maker, will not sell.
Some entities in the laptop market, such as Dell, HP or Toshiba stand as an assurance of quality. But, as is the case with all markets, competition is rising rapidly at all times. So, today lets look at Acer laptops, another long-standing brand from Taiwan, to see how they stack up, and if they make a good deal.
*This list will include the Acer flagship model for all major price ranges. The major competition for Acer in these price ranges are HP and Dell.
Range: Entry Level
Model: Acer A315-21-2109
Price: Rs 19,850
If you are in the market for an absolute entry-level laptop, that will provide the bare minimum necessary for basic productivity such as Microsoft Office and internet usage, this laptop is, well, still a little risky.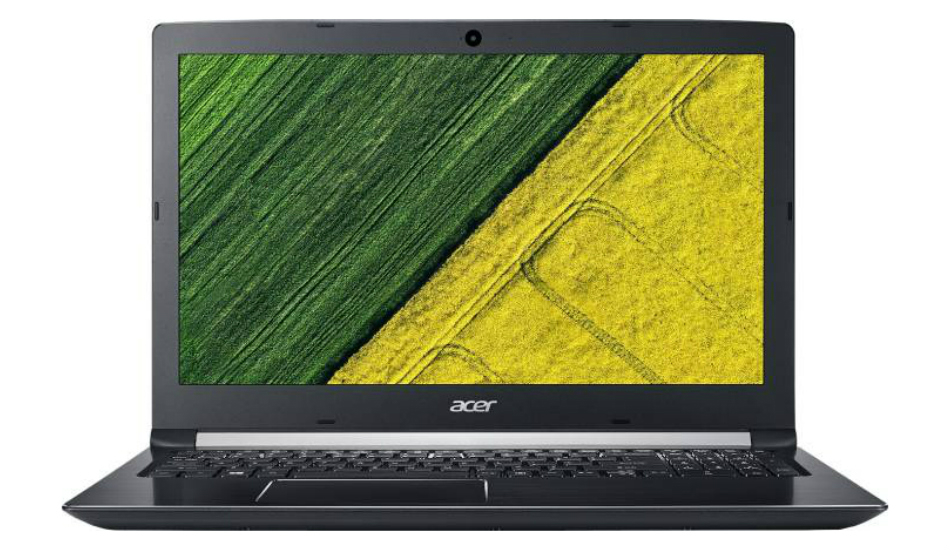 The main factor prevalent in purchasing laptops in this price range is that there really is no performance difference based on hardware. All the CPU/RAM modules used are basically of the same calibre. The only real aspect to focus on in this range is quality. While Acer is a relative unknown in this category, HP is not.
And if you are purchasing a laptop at this price, that is not a bet that you would be willing to take, unless the laptop can throw in some really attractive service features, like an extended warranty, additional software, a good exchange offer etc.
Keep in mind that at this price, the laptop is likely to have a Linux or Ubuntu based OS, so if you have been brought up on Windows, or still not happy on Google Suite, you could struggle to use this well without investing in the extra software.
Verdict – with little to distinguish between the top brands, it might be safer to stay with the more established and higher rated players here, HP and Dell.
Range: Rs 40k-50k
Acer's market standing in this price range is orders of magnitude better than in the previous. The 2 main models that Acer sells in this category are as follows-:
ACER ASPIRE 5
Price: Rs 49,990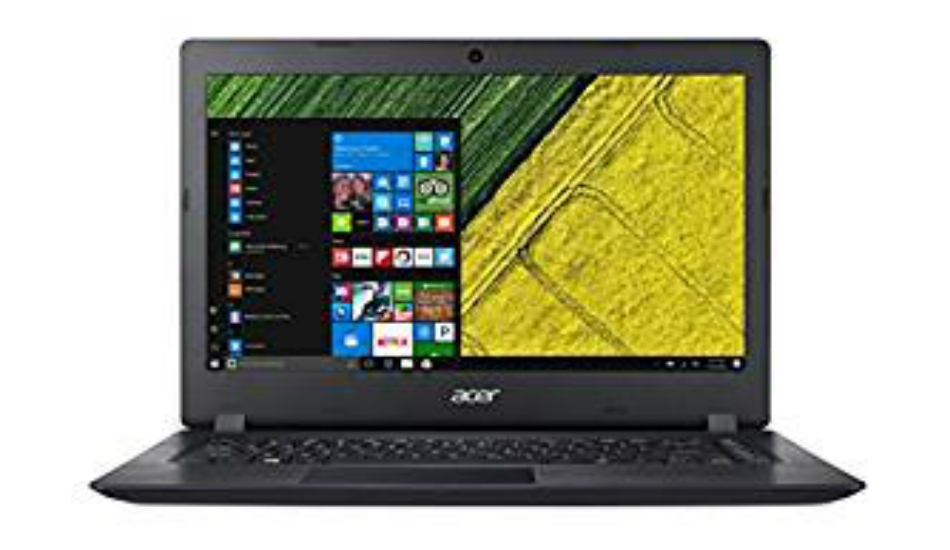 If the laptop in the previous category would barely scrape by in tasks such as productivity and internet usage, then this laptop, the Acer Aspire 5 will deliver handsomely. In addition to this, the 8 gigs of RAM, Nvidia MX150 and the 8th gen i5 processor, will ensure that light usage for gaming as well as creativity applications (Think Adobe Suite) will also be sufficiently smooth. But then again, a computer is more than just the sum of its parts, and as we have discussed above quality is an important aspect of purchasing a laptop.
Thankfully, in this category, Acer's flagship manages to boast of not only just good hardware but also of being a quality machine made by a quality company. Averaging a 4.4 out of 533 Flipkart ratings is proof enough that this build can offer a consumer an assurance of quality.
The offerings by HP and Dell at this range (both priced at Rs 49,990) boast of a 940MX and a Vega 8 GPU, respectively. The MX150 beats both of these by a sound margin. The aforementioned offerings also sport a 7th gen i5 and a Ryzen 5 quad-core CPU, respectively. It should be noted that for general productivity purposes either is a great fit, Intel is better for gaming and AMD is better for creativity. The best choice for you depends upon your usage.
Acer E5-575
(Rs 38,999 with Windows OS), Rs 36,999 with Linux based OS
This model can come in different configurations. The major difference between the configurations available is the OS. One offering has Linux, the other has Win10. The configuration running on Linux, though has a far better processor than the one running on Win10. So it comes down to whether or not you are willing to go through the hassle of installing Win10 yourself, or if you don't mind using Linux. These are both rare cases though, so most people would be better served by opting for the Win10 model. Once again the quality of Acer as a manufacturer is much better here than in the lowest price range.
Dell's offering for this range has no real point of difference when compared to the Acer model. Hp's main offering in this range sports an i3 processor and 4 gigs of RAM. The Acer model is comfortably ahead than HP in terms of bang for the buck.
Verdict: Acer comes into its own in this category, and can definitely be considered.
Range: Rs 60k-70k
Acer Nitro 5
Priced at 60-70k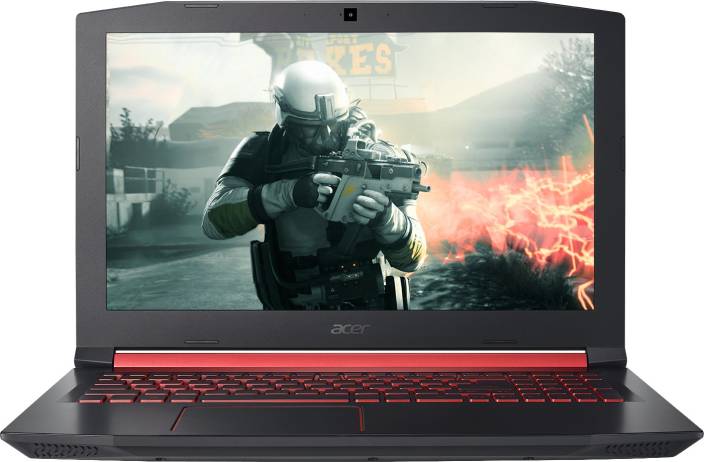 Moving into what we consider premium territory for Laptops, the battle heats up. Acer populates this price range with their gaming lineup 'Nitro'. The pricing for this lineup is all over the range of Rs 60-70k. The lineup boasts of a GTX 1050/1050TI, 8 gigs DDR4 RAM, a 7th gen i5 processor. This lineup can handle most currently released games at FHD resolution and 40+ FPS easily. It obviously demolishes productivity and general use applications and even functions as a decent entry level substitute for creativity focused computer( Maya, 3DS Max). All of these features combined make the Acer Nitro a very strong choice if you are in the market for a laptop in this price range. However it should be noted, in price ranges like these almost every single laptop offered by various manufacturers will have similar specs and similar quality, so it really comes down to individual preference, or service add-ons like extended warranty, insurance offers etc.
It should be noted that with Acer the general trend is such that in the lower price ranges, their laptops falter and are rightly so deemed to be of lower quality, while in higher price ranges, Acer, while not being one of the bigger names in the market, still manages to produce machines that can compete with big-name companies such as Dell, HP etc.
Dell and Hp's offerings in this price range both have i7 processors which means, for CPU heavy applications Acer is outmatched by these two. However the, HP model has a 940MX as its GPU and the Dell model has integrated graphics. For gaming/ GPU heavy applications, the Acer Model is leaps and bounds better.
Verdict: As expected, Acer holds its own, but there really isn't much to differentiate with the rest. So time to look at the best offers really, as factors like support and insurance etc become critical here. However, if gaming is what you use your laptop for, then Acer edges it.
Range: Rs 85k-1lakh+
Acer Predator Helios 300
Priced at Rs 97k-1.1 lakh
By the time we get to this range, we are in rarefied territory, where the fight is a shootout between the Windows-based laptops and the Mac family. and we all know how that goes, right?
But wait, as always, sometimes, the sheer weight of the brute strength and power in a machine might sway you, convince you that it's worth a look to check out the best Acer and competition have to offer. The Acer Predator Helios 300 packs a GTX 1060, 16 GB of RAM, a 7th gen i5 processor. Basically, you are covered for any game that comes out for the next 2 years, where this machine will give you 60+ FPS at FHD with most of the settings turned up to high. Autodesk Maya and 3DS Max will run quite smoothly on the 16 GB model.
If you were to purchase this laptop in India, you will find it costs you from Rs 97,000- Rs 1,09,000. However, if you were to purchase this laptop from a grey market such as Nehru Place or have a relative or a friend from the United States bring it into the country the cost would fall to 70K levels.
The Hp and Dell model's in this range both sport GTX 1050Tis, therefore for gaming purposes, the Acer Helios 300 is much better equipped. The HP and Dell model's both sports 7th gen i7 processors, which makes them a lot better equipped to deal with processor heavy workloads such as video editing, 3d modelling etc.
Conclusion
Once it gets over the hurdle of the entry-level laptop, it does look like Acer has its bases covered, and is a strong choice for you, especially as you move to a bigger budget box. However, if your focus is on buying an entry level or an Under 40K machine, you would be doing yourself no harm by opting for a Dell or an HP machine.