Shoot the Birds, a popular game on iOS, is now available on the Android platform. The game has been developed by Infinite Dreams.
The game play of this game is simple and all you need to do is kill the birds with the crossbow in a most unique way. You will achieve combos if you hit two or more birds with one arrow and gain some extra points.
The 'Shoot the Birds' game will only be able to run on phones which have dedicated imaging processors, which means that it would not be compatible with low end Android devices. While the online playability is not available in this game but with the inclusion of Open feint in this, users will be able to share their scores online and tally them against players from around the globe.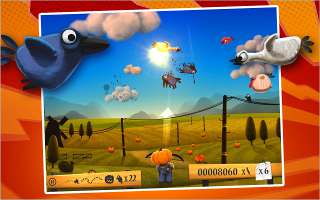 The developers have decided that there will be no free version of this application, for now at least, as the advertisements and distraction during game play can totally take away the game pleasure. There is a single application that is available and is compatible for both smartphones and tablets. Users will have to pay a small amount or Rs 52 to get this game on their android device.
The application can be downloaded directly on the Android 2.0.1 and above devices from the Android Marketplace or alternatively user can also follow the link to download it also.