Precisely two months after launching the AMBEO soundbar with 3D audio technology at the Consumer Electronics Show 2019 in Las Vegas, Sennheiser has introduced a new pair of in-ear earphones with the launch of the Sennheiser IE 40 PRO In-Ear Monitors in India for an asking price of Rs 9,990.
The Sennheiser IE 40 PRO In-Ear Monitors comes with a mechanical design that includes a patent-pending, break-proof cable ducting which reduces the risk of cable breaks. The connector is accommodated inside the ear mould, an approach that's intended to protect against wear and tear that can occur during heavy use.
Distortion of the Sennheiser IE 40 PRO is at a very low level with 0.1% at 1kHz and 94dB. The earphones are powered by Neodymium magnets that provide the necessary punch with an SPL of up to 115dB. To avoid excessive stage sound, the IE 40 PRO can reduce ambient sound by up to 26dB.
Other specifications include a frequency response of 20 – 18,000 Hz, an impedance of 20 ohms and a Magnetic field strength of 3.5 mT. The earphones come with a 1.3-metre cable and are bundled with silicone ear tips (S, M, L) and a special ear tip made from memory foam, which expands to perfectly fit the ear canal. The IE 40 PRO also offers two rest positions to attach the ear tips to and thus provides a perfect sealing with powerful bass reproduction.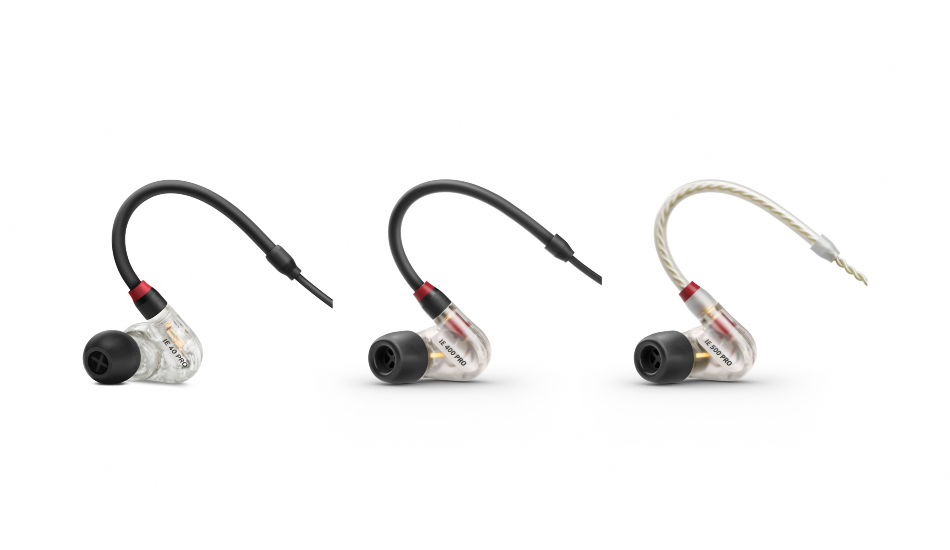 Speaking about the launch, Sennheiser India Professional Segment Director, Vipin Pungalia "The IE 40 PRO is going to be a game changer in the professional segment. It is the first and most accessible in a new series of fantastic sounding dynamic in-ear phones. We have high expectations from IE 40 PRO, as it has already astounded the engineers and bands in the international market and we are expecting a similar response in India. Its innovative diaphragm delivers warm sound, yet powerful and precise, even in extremely loud environments. It's a superior monitoring device designed for musicians and DJ's. Even at maximum sound pressure levels, the signal remains distortion-free and precisely defined".
The Sennheiser IE 40 PRO In-Ear Monitors will be available in black and transparent versions from the end of September for an asking price of Rs 9,990. It'll be bundled with a soft storage pouch, a cleaning tool and silicone ear tips in three sizes (S, M, L) and a pair of memory foam ear tips in size M.