Sennheiser has launched a new pair of open-back headphones in India called the HD 660S2. Aimed at audiophiles, the headphones come with 300-ohm transducers, two 1.8 meter user-detachable cables, and more. Meanwhile, Cellecor debuted its CLB-21 soundbar in the country.
Sennheiser HD 660S2: Price, Specs
The Sennheiser HD 660S2 will be available from 21st March 2023 across all online platforms such as www.sennheiser-hearing.com, Amazon, Headphone Zone and The Audio Store, and premium retail outlets at Rs 54,990.
The new HD 660S2, which succeeds the 660S, has a smoother and warmer overall experience, thanks to a tuning that reduces the distances between select peaks and troughs. The overall impedance matches that of the HD 600 and HD 650, at an audiophile-friendly 300 ohms, for punchy dynamics and impressively low distortion, says the brand.
Sennheiser says that it has reduced the voice coil's weight, due to which the impulse response improves, bringing hyper, realistic textures to the forefront. Then, the headphones feature Plush earpads and cushy headband padding, which place the revised 300-ohm transducers at the optimal distance from the ear resulting in a spacious soundstage.
The transducer surround drops the resonant frequency from 110 Hz (original HD 660S) down to 70 Hz for hefty kick drums that move with ease. Even the outer mesh grilles are crafted to manage airflow at the ideal impedance for ideal open-back listening sessions.
Versatile enough to connect to vintage classics and modern solutions alike, the HD 660S2 ships with two 1.8 meter (5.8 ft) user-detachable cables that terminate to 6.3 mm (1/4-inch) single-ended stereo and 4.4 mm balanced stereo jack plugs, respectively.
A 6.3 mm to 3.5 mm (1/8-inch) adapter is also included for use with popular hi-fi gear from DAC-amps, DAPs, and dedicated amplifiers such as the Sennheiser HDV 820. Distinguishing bronze accents complement the elegant jet-black finish, all of which is protected by a storage pouch.
Read More: Acer Nitro 5 updated with AMD Ryzen 7000 Series CPU; Asus launches ProArt Mouse in India
Cellecor CBL-21: Price, Specs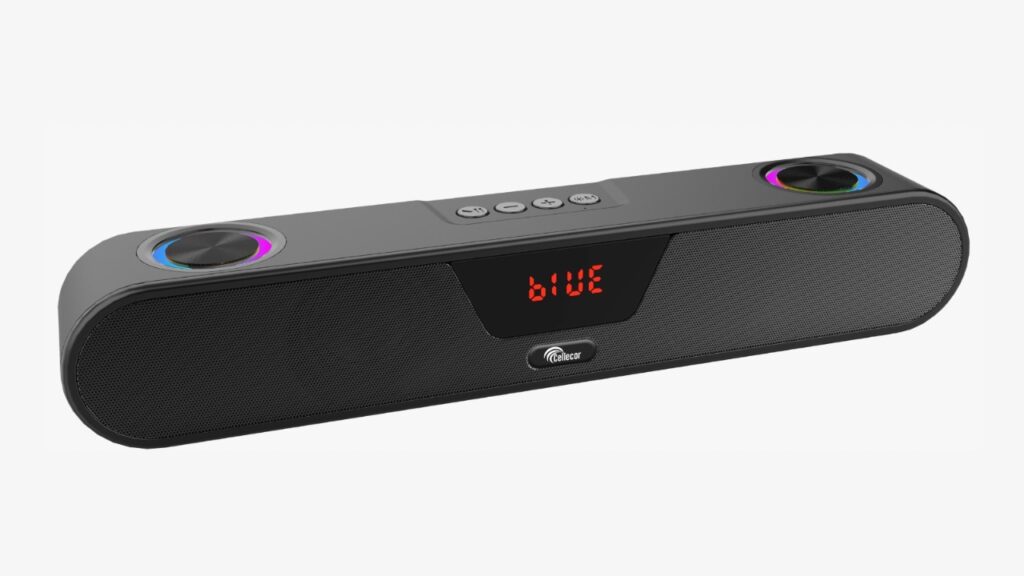 The CLB-21 soundbar is offered in black colour at a price of Rs 3499. This soundbar is available to purchase online on the company's official website, www.cellecor.in, as well as on other major online platforms.
The CLB-21 has 3D surround sound, LED disco lights, and a non-stop playback time of up to 10 hours. This soundbar is equipped with Bluetooth V5.0 connectivity, enabling it to connect with various devices. It also comes with an in-built FM Radio, Micro SD card, USB Port, AUX Port, and an in-built mic.