A female pedestrian was killed after she was hit by a self-driving car operated by Uber in Arizona. The police have identified the lady as a 49-year-old Elaine Herzberg. This marks the first known accident that involves a self-driving car.The car was a Volvo XC90 SUV which was outfitted with Uber's autonomous sensing system. The crash occurred near Mill Avenue and Curry road on Monday morning in Tempe, Arizona.
The lady was walking with her bicycle on the street. The SUV was heading north when the woman walking across the street was struck. The woman was taken to the hospital, where she later died suffering from the injuries.Uber confirmed that when the accident occurred the vehicle was indeed in autonomous mode and also had a safety driver behind the wheel. The safety driver did not face any injuries.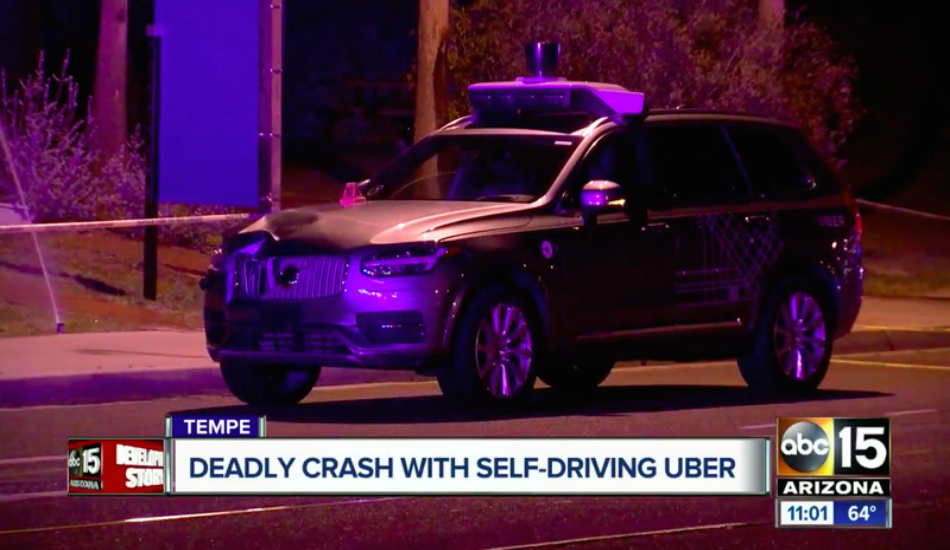 Police have taken the self-driving vehicle in its possession while Uber has declined to disclose any additional details about the driver's identity.In response to this incident, Uber has withdrawn self-driving cars from public roads in Arizona as well as in the cities of San Francisco, Toronto and Pittsburgh. This incident also proves that Uber's self-driving technology is still not ready for the masses. We also need new laws, rules, and regulations from the government if we want to regulate it in a proper manner.The car has many cameras and sensors fitted to it which can be used as evidence in determining the cause of the crash.
This is different from Tesla's Autopilot system which studies the road ahead and then takes over the wheel. Tesla cars have been involved in more incidents than these truly autonomous cars.Uber had begun testing self-driving cars in Arizona in February of 2017. Road Crash Statistics say that nearly 1.3 million people died in road crashes each year. That's 3,287 deaths every day. This is not the first incident involving a self-driving car. In March 2017, an Uber SUV flipped onto its side in the same city.