Timbremedia, which has been set up by ex employees of World Space radio, is planning to launch mobile internet radio in India. It is talking to operators to launch the service within the next two-three months.
Saregama, one of the largest music labels in the country, has bought 10 per cent stake in Timbremedia, and will provide music content to the mobile radio service.
Adarsh Gupta, business head of music at Saregama India, said to 'The Mobile Indian', "Mobile radio business in India is booming, and we in partnership with Timbremedia will launch services to cash in on the growth."
He added, "We have the largest repository of Indian music with us, this will be available to the listeners through our Mobile Radio service. We will use both voice and data channels of the service providers to launch these services."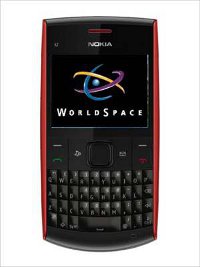 The service will be delivered through voice, wherein users need to call a pre-defined number to listen to the radio channel of their choice. Another medium will be an app that can be downloaded onto a mobile device and that will stream live radio using data channels.
Talking to 'The Mobile Indian', M Sebastian, chief operating officer of Timbremedia, said, "We will have several channels based on different genres of music, so that users have maximum options. Some of these channels will be similar to what was available on World Space radio service, and there will be other customised channels if the operators want them."
He added, "Worldspace stations like Farishta, Jhankaar, Gandharv, and Shruti, to name a few, will be back again soon on mobile and other platforms."
The two companies plan to use content from Saregama's library as well as from other popular labels to provide non stop Indian music ranging from old Hindi films, Hindustani classical, Carnatic classical, new Hindi music, ghazals, and stations in major Indian languages.
The pricing and brand name has not been decided as of now as that will be done in talks with mobile operators who launch the service. However, it is likely to be similar to what is available on DTH, where you can choose from a bouquet of channels and then pay for only those.
It can also be a monthly subscription model (data charges might be included in that) so that users get to listen to unlimited music and channels once they pay a monthly fee.