When it comes to foldable smartphones, Samsung has already been in the news previously. From smartphone sketches to first live photos of the device, a lot has been surfaced online, however, nothing was concrete as to when will the company actually bring these smartphone to market. While the official unveiling still remains a mystery, the South Korean giant might bring some of the prototypes to this year's Mobile World Congress.
But, don't get excited just yet because as per some of the reports, Samsung is likely to unveil the device to some select partners for feedback purposes only. In other words, the foldable smartphones will be unveiled behind the closed doors at the MWC 2017. Meanwhile. Samsung isn't the only manufacturer in the race. LG and Nokia are also working on foldable smartphones, however, Samsung is way ahead in the development part. Talking about the mass production and official release, we are too early in that game as of now. Some reports suggest that Samsung can begin producing foldable smartphones in small numbers by end of this year (Q4 2017) while the mass production is not likely to begin before the second half of 2018.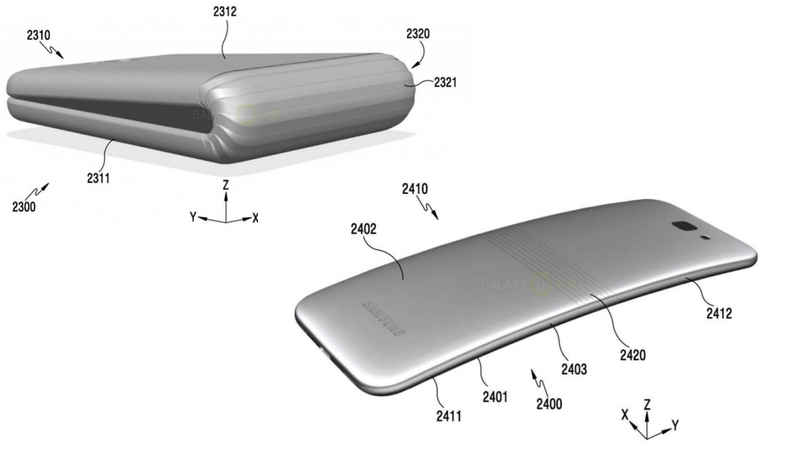 Apart from the expected secret unveiling of the foldable smartphone, Samsung will also announce its new Galaxy Tab S3 at the event. The company recently sent out invites for a launch event hinting a possible launch of the Galaxy Tab S3. The invite reveals the bottom front of the tablet with a home button which resembles quite a lot to the previously launched Galaxy Tab S2. The home button is expected to come equipped with a faster fingerprint sensor this time around.
Coming back to foldable smartphones, while it does sounds interesting can it be a future of smartphones? Note that to build a foldable smartphone, a manufacturer has to make sure that the entire body along with internals such as the chipset (SoC), battery, camera module etc. is flexible. We already have flexible displays so that is not a big issue, the challenge stands as to how can we make the internals flexible yet expect the same performance from it as we see today in regular smartphones. Ignoring the price value as of now, let us know your thoughts on what do you think about foldable smartphones.