At its event in Brooklyn, New York, Samsung introduced the latest Galaxy Note 9 which was accompanied by the Galaxy Watch. Little did we know that the South Korean company had packed another trick up its sleeve by introducing the Wireless Charger Duo – a charging pad that will be able to charge up two devices at the same time.
The device comes with two sets of charging docks – a propped up charging spot for keeping a phone display visible when on charge and flat area devised for the new Galaxy smartwatch. Both charging pads come with a 12-watt charging capacity, meaning both support fast charging wirelessly. The elevated and inclined charging spot will thus allow you to watch and stream videos and TV shows while this keeping the device on charging.
Talking about the design, the Wireless Charger Duo has a circular stand on the left to rest your smartphone on while the flat side on the right will allow you to place your Galaxy Watch. There are two red indicators that show if a device is charging. The rather large wall adapter connects to the single USB-C port on the back delivering 2.1 amperes of current at 12 volts.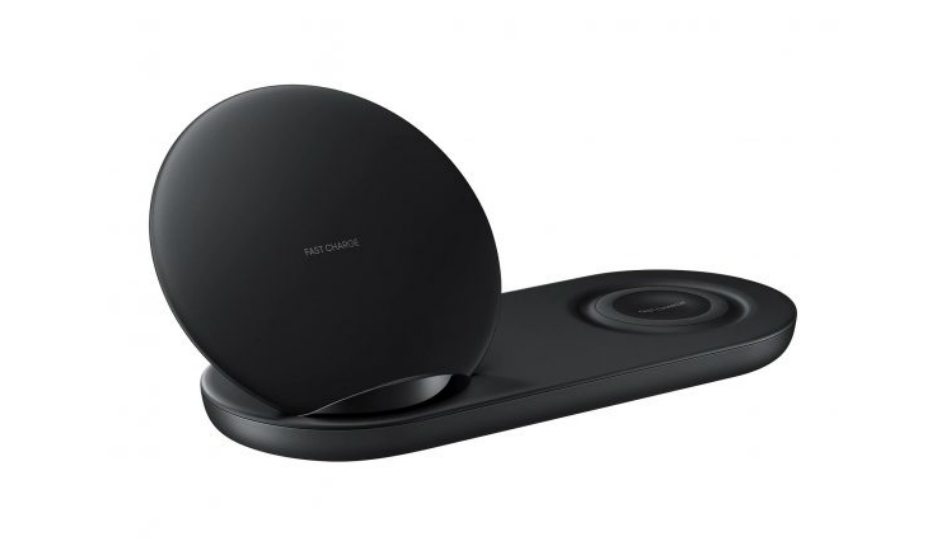 Samsung's Wireless Charger Duo will be available for an asking price of $119.99 (approx. Rs 8,300) from August 24 alongside the Galaxy Note 9.
Samsung also introduced theBixby-poweredGalaxy Home speaker withfar-field voice recognition through eight inbuilt microphones andAKG-tuned directional audio speakers that delivernatural sounds and deep bass. The Galaxy Home will soon relay support for Samsung's smart home ecosystem, meaning the speaker will be able to control your smart home appliances through voice commands. Users will be able to trigger Samsung's assistance by saying "Hi Bixby" and ask it to play your favourite music and other tasks.