Samsung has taken the wrappers off its next-gen home appliance which is based on the internet of things and is a fridge that will be smart enough to read recipes and news for you while you're in the kitchen. The Famly Hub 3.0 as Samsung calls it will act as a centralised hub for all your smart home appliances and will be powered by Bixby voice assistant and a 21.5-inch screen to make things easy at home. The smart refrigerator will be available in India for pre-booking exclusively on Samsung Shop and Amazon India from July 18 at Rs 2,79,990, bundled with a free Galaxy S9 smartphone.
The 810-litre refrigerator will be able to work with any SmartThings product and allow users to control the appliance through their voices. The device which won the Best Innovation Award at CES 2018 offers a slew of smart features including a View Inside camera which will allow users to peek inside their fridge from their smartphone even if they're outside their house. This built-in camera will thus enable users to check for what needs to buy from a grocery store.
The 21.5-inch screen not only lets you control connected appliances like the Flex Wash Washing Machine and smartphones through the Family Hub screen but also helps in leaving a note for a loved one. The large screen will thus help you compile schedules, shopping lists, check news, watch videos and share memos. The Meal Planner feature built right onto the fridge will suggest you various recipes based on family food preferences, dietary restrictions and will even help you make the most out of the items in your fridge which are nearing their expiration dates.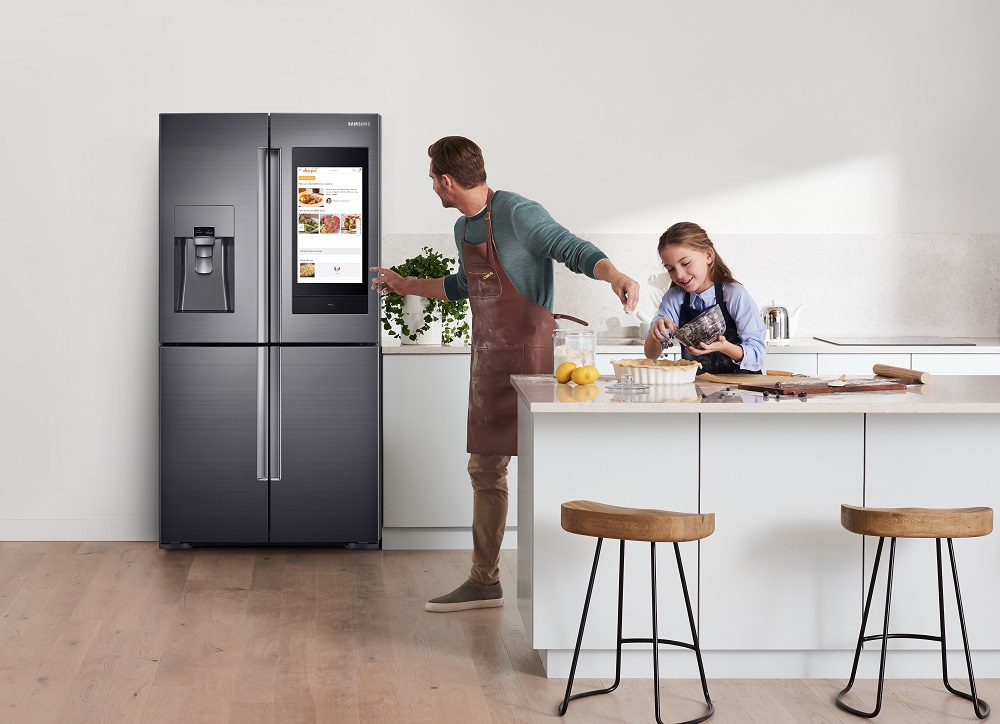 Not only does the Famly Hub 3.0 allow you to interact with Bixby for personalised news, calendar and weather updates, the inbuilt AKG Premium Quality Sound Speaker will let users listen to recipes, schedules and even music from right within the fridge. Users will be able to access content from a web browser, a live radio app and can mirror their content from a Samsung Smart TV or a connected smartphone.