Samsung will launch its Gear S2 and Gear VR in India on January 21, according to Tech Radar. Samsung first unveiled the products last September. However, there is no information about their prices.
The Samsung Gear S2 smartwatch comes in two versions – the Gear S2 and the Gear S2 Classic. The Gear S2 has a rotating bezel, along with the Home and Back buttons for quicker, more precise method to comfortably access notifications and applications. The smartwatch, which is 11.4-millimeter thin, has a 1.2-inch circular screen that comes with 360 x 360 resolution (302 ppi). It has the latest Tizen OS and a 1-GHz dual core processor. It has 4 GB of internal memory and 512 MB RAM. Moreover, the Gear S2 is water and dust resistant (IP68 certified) and offers Bluetooth 4.1 as well as WiFi.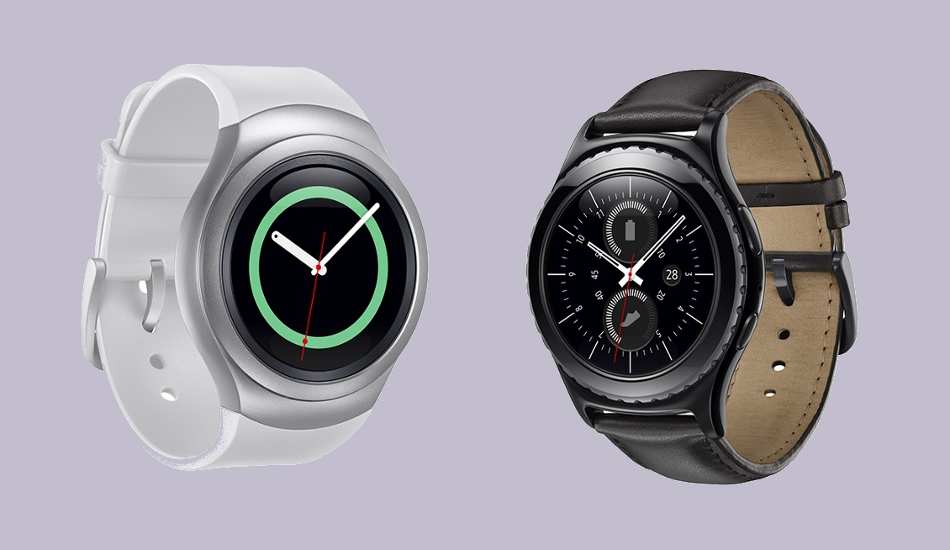 You can check calendars, e-mails, news and can send text messages using the watch. Users can choose the Gear S2 with 3G connectivity which incorporates first of its kind e-SIM with voice capability, to perform quick functions without being closely tethered to their phone. The e-SIM is a new standard being promoted by the GSMA – the association that represents network operators worldwide. It comes embedded with the device and cannot be removed.
The Samsung Gear S2 has a 24-hour activity log that will lets users view daily activity progress and patterns at a glance. It will also send reminder updates to motivate users to stay on track with their fitness goals. It also comes with NFC technology and Samsung claims that the device's 250 mAh battery can last up to 2-3 days. It also comes with wireless charging facility so to charge the smartwatch, simply place the Samsung Gear S2 on the wireless charging dock right out of the box.
The watch has Accelerometer, Gyroscope, Heart Rate, Ambient Light, and Barometer sensors. The Gear S2 measures 42.3×49.8×11.4mm and weighs 47 grams while the Gear S2 Classic measures 39.9×43.6×11.4mm and weighs 42 grams. The 3G variant has a bigger 300 mAh battery. The Samsung Gear S2 comes in dark gray case with a dark gray band and silver case with a white band. The Samsung Gear S2 classic comes in a black case with a Leather band.
Samsung Gear VR
The Samsung Gear VR is only compatible with Galaxy Note 5, Galaxy S6 Edge+, S6 and S6 Edge. You cannot use the headset for all kinds of content. Samsung though claimed to have exclusive VR movies, games and other contents which you can enjoy with this VR headset.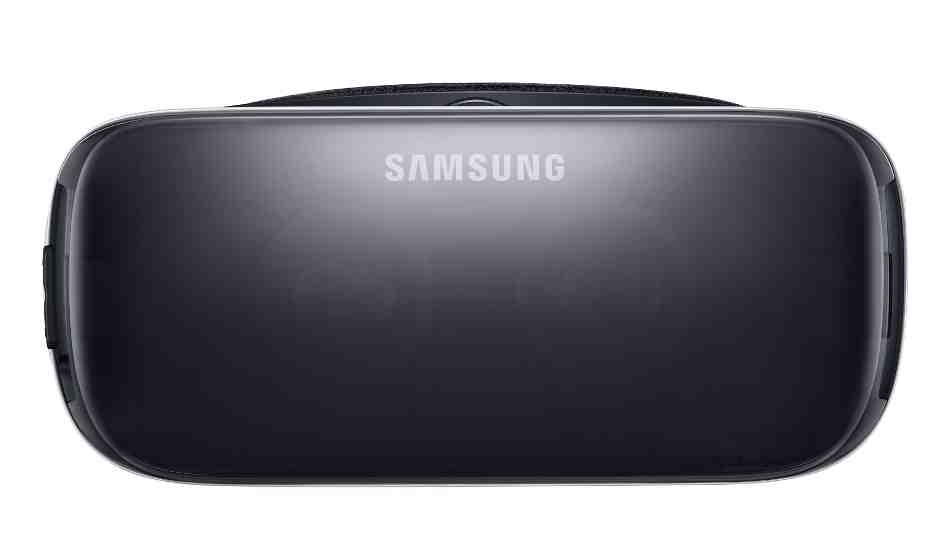 The new Gear VR headset looks similar to its predecessor, though it comes with a redesigned trackpad for greater control while enjoying the films, games, 360 degree videos and hundreds of new content available for Gear VR and a new foam cushioning to make the device more comfortable to wear.
Besides this, the Samsung Gear VR is said to be 22 percent lighter than previous Gear VR Innovator Edition.
The Samsung Gear VR features 54 ~ 70 mm (Fixed Lenses) with 96Ëš Field of View. The device measures 201.9 x 116.4 x 92.6 mm and weighs 130 grams. Sensors include- Accelerator, Gyrometer, Proximity (Mount/Unmount Detection). Samsung Gear VR is available in Frost White color variant.