Samsung's Gear Fit, Gear 2, and Gear 2 Neo smartwatches are now available in India for Rs 15,450 Rs 21,550, and Rs 15,450 respectively. All these smartwatches have been listed on Samsung's estore but the devices would only be shipped after April 11.
Samsung Gear Fit
It has a 1.84 inch Curved Super AMOLED display. Like the other two, it also is IP67 certified for its resistant to dust and water. The Samsung Galaxy Fit is armed with Accelerometer, Gyroscope, and Heart Rate Sensor. It claims to provide 2-3 days of battery back up on normal usage and has Bluetooth 4.0 for connectivity.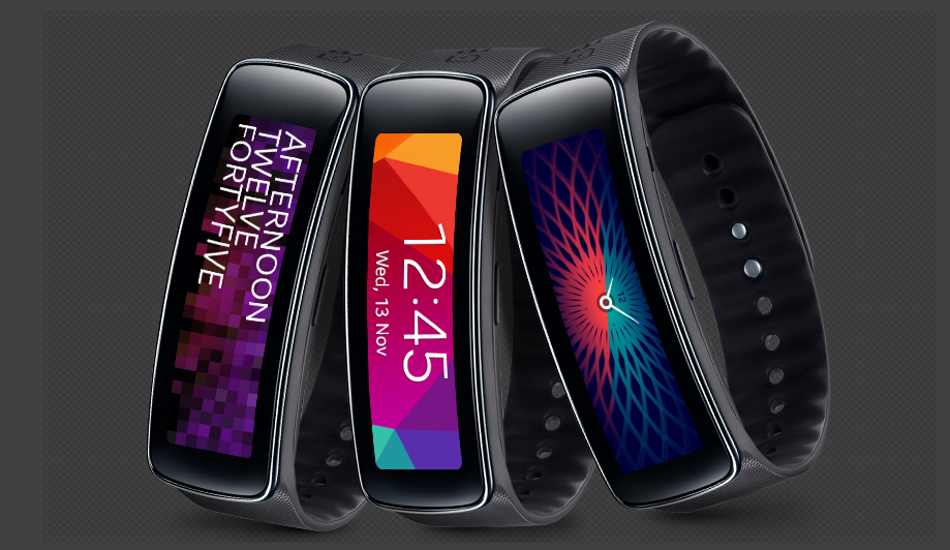 The Gear Fit is expected to be compatible with many Samsung devices and claims to the user to easily control basic functions, such as, reject calls with messages, quick reply to messages and control alarms.
Gear 2 and Gear 2 Neo
The Gear 2 and Gear 2 Neo smartwatches run on Tizen platform and will connect to a wide variety of Samsung devices and Galaxy smartphones. Samsung has packed the 1.63-inch Super AMOLED display in both smartwatches and the screen supports 320×320 pixel resolution. The smartwatches come with 1 GHz dual-core processor and 512 MB RAM.
The devices come with 4 GB on-board storage and 300 mAh battery. This battery claims to offer run time of about 2-3 days. Samsung has also integrated Infrared port to turn the Gear 2 or Gear 2 Neo as a mediator control for TV through the WatchON application.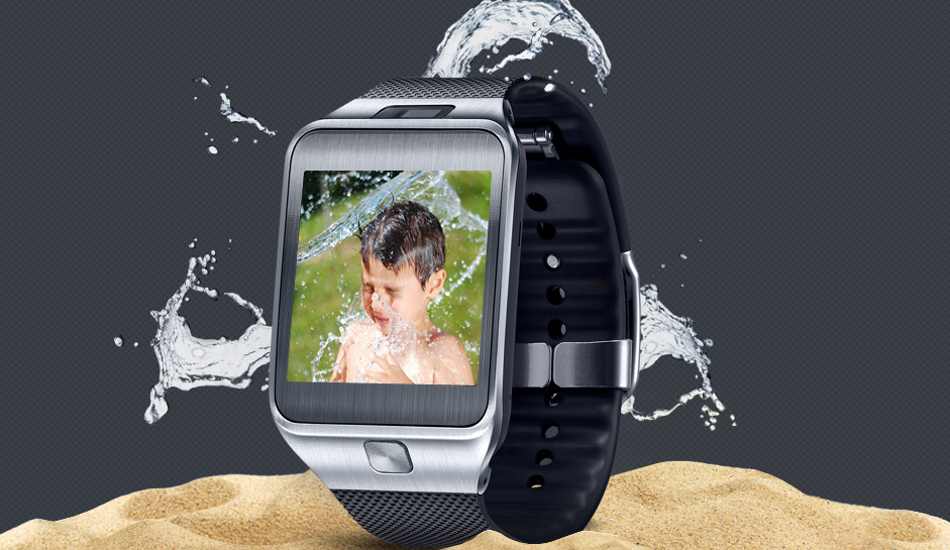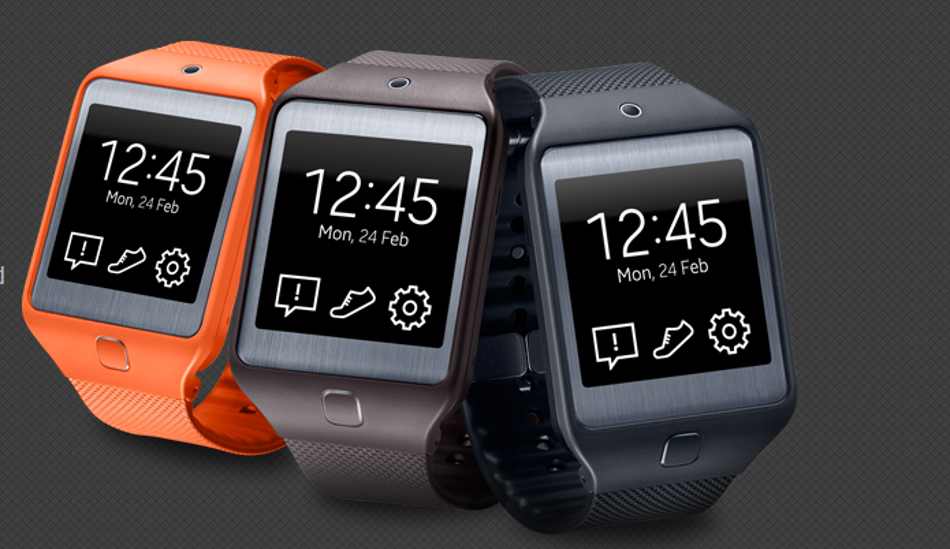 The 10 mm thick devices offer plethora of fitness tracking features such as Heart Rate Monitor, Pedometer to count steps, Exercises and even monitor sleep as well as stress ratios with downloadable apps. Samsung installed accelerometer, gyroscope and heart rate sensors to take care of the fitness features. Rest of the connectivity and features such as acting as multimedia control is taken care with the Bluetooth 4.0 Low Energy version.
Most interesting aspect is that both are IP67 Certified which means they are resistant to dust and water. Do note that water and dust resistant means that there is limit to which the smartwatch can resist water or dust. The Gear 2 and Gear 2 Neo support the Samsung Apps and will come with access to wearable specific apps.