Samsung is preparing to unveil a new Galaxy Tab with retina display, which is regarded as the best so far. A website, quoting its sources, said that this will be an 11.6 inch tablet with Android 4.0 Ice Cream Sandwich operating system running underneath.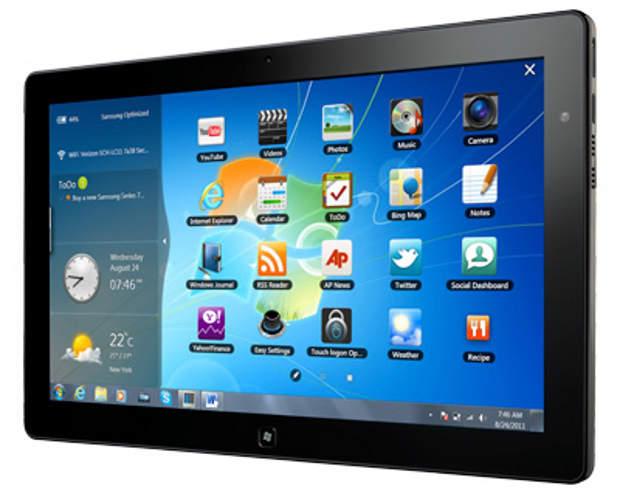 Retina display is known for its high pixel density due to which the human eye is unable to distinguish individual pixels. Technically speaking, if the display produces images in about 300 pixels per inch, then it is known as retina display. At this pixel density, images look sharp on the display.
Retina Display currently is available on iPhone 4 where images are seen in 960×640-pixel resolution. The phone is available for Rs 34,000 in India. The next tablet from Apple, iPad 3 will also have retina display in them.
The new Samsung tablet is believed to have an 11.6 inch screen, with a 2,560 x 1,600 resolution, almost equal to retina display. It's also believed to come with 2GHz dual-core Exynos 5250 CPU and a 16:10 aspect ratio. The device is said to have a "special wireless docking mode" which will allow the users to enjoy gaming on HDTVs.