Yesterday, Samsung had launched three tablets one was Tab 3 211 a seven inch tablet and the remaining two were 8 inch tablets – Tab 3 311 ( SIM connectivity) and Tab3 310( WiFi only).
We have already shared our first impression about Samsung Galaxy Tab3 211 and here we present to you our initial thoughts about Galaxy Tab 3 311 and 310.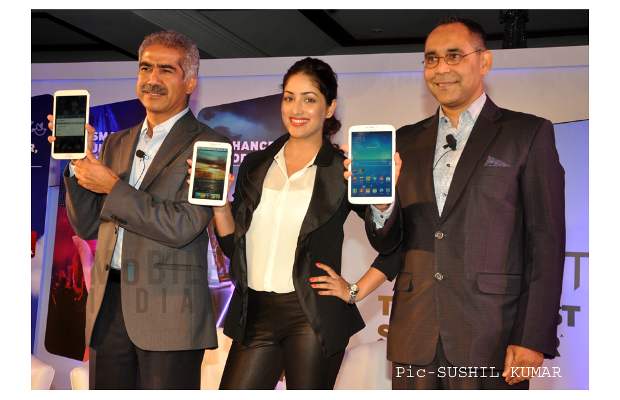 Samsung Galaxy Tab 3 311 and 310 have identical specification except that Tab 3 311 support SIM connectivity and Tab3 310 is WiFi only tablet. Tab 3 311 is priced at Rs 25,725 and tab3 310 will be available for Rs 21,945.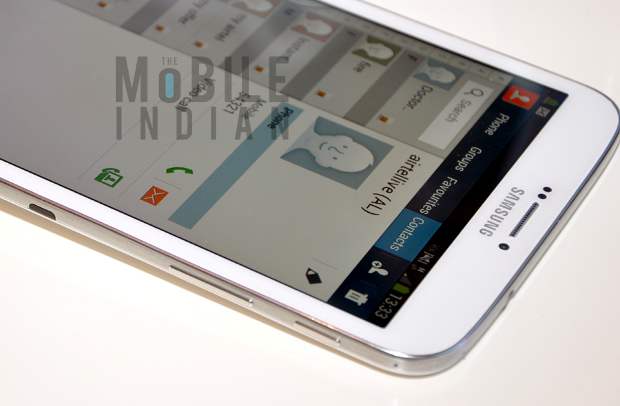 In terms of display both the tablets -Tab3 311 and 310, have an 8 inch display screen with a 1280×800 pixel resolution. Besides, they are 7.4 mm thick and have slimmer waist line as compared to Samsung Galaxy Tab 3 211.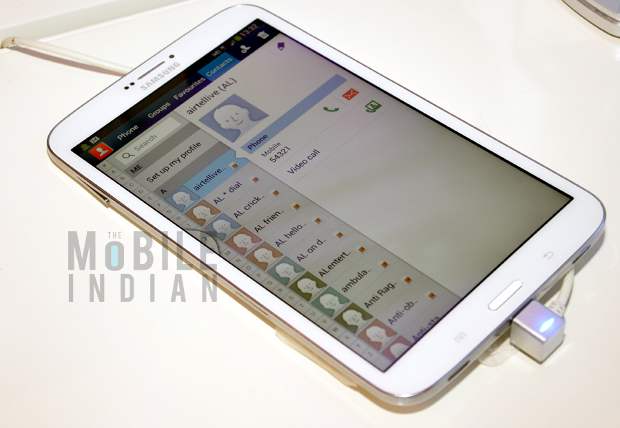 Android Jelly Bean 4.2 and 1.5 GHz dual core processor is powering both the devices. Other specification of the tablets are 1.5 GB RAM, 16 GB internal memory which can be expanded up to 64 GB with a micro SD card, 5 megapixel rear camera, 1.9 megapixel front camera and a 4450 mAh battery.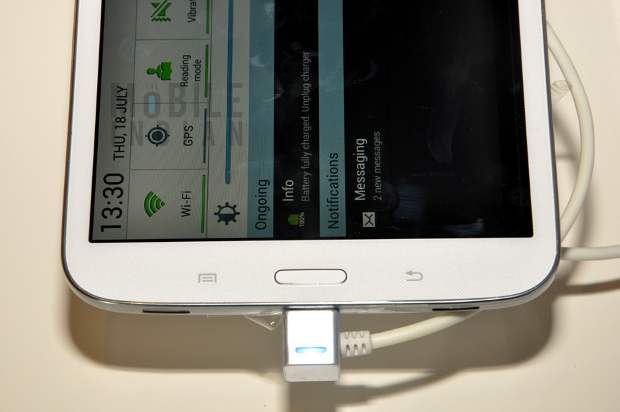 Both the tablet have features like Multi Window (access two apps on a single screen), Smart Stay, Reading Mode, IR remote control which can be used as a universal remote, and Pop up video.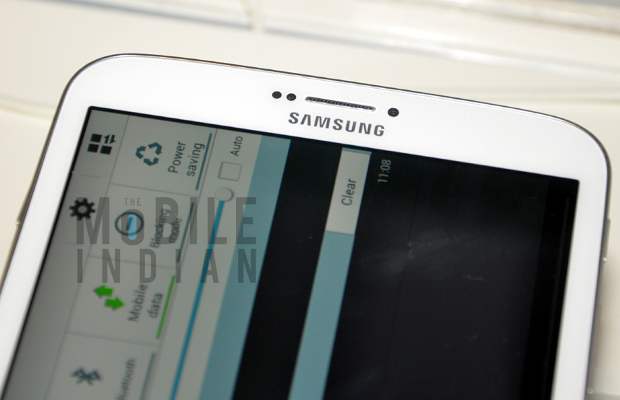 In terms of design Tab 3 311 and 310 have the same design as the rest of the product under Galaxy brand. I had a feeling that Samsung Galaxy Tab3 311 and 310 very closely resemble Note 510 minus the S Pen stylus.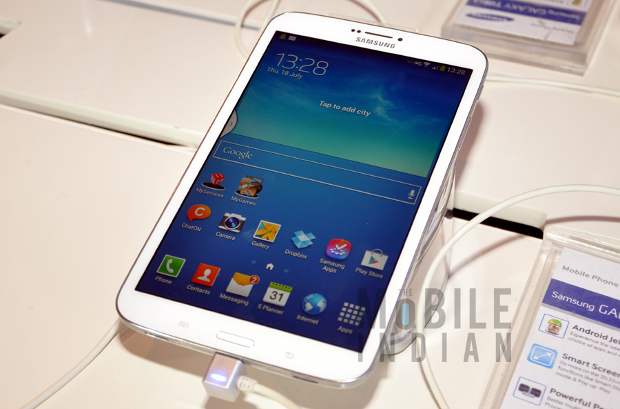 A chrome strip surround both the tablets and in case of Samsung Galaxy Tab3 311 one will find 3G SIM slot in the left side panel of the tablet, and the feature that are common both the tablets are micro USB port and two speakers as are placed at the bottom, headphones jack in the top, and right houses the power button along with the volume rocker and left side panel has micro SD card port which is covered by a plastic flap.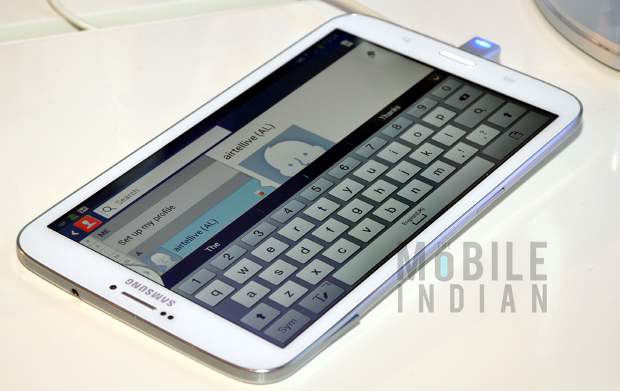 In our initial experience with the tablets, we didn't find any lag while playing games on the tablet and the performance was smooth. On the camera front, the output of rear camera was quite better than what we got in Tab 3 211.
We will reserve our final verdict about the two 8 inch tablet till we do a full fledged review about the device.