Multiple Samsung Galaxy S9 and Galaxy S8 users are reporting a new issue on the device which is causing massive battery drainage problem on both the smartphones. Users have taken multiple forums to register the complaints.
Multiple users have also taken the complaints on Samsung Members application. "I found a sudden battery drop from 95 to 50 % even when I don't use my phone ie.idle," said one user. Users have complained that the screen time has gone down by almost 50 per cent. Some users point out that the problem could be related to the Phone application, which is causing battery drainage.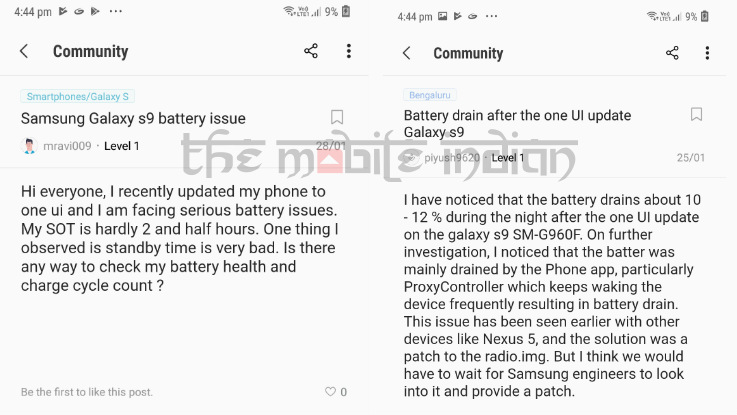 Samsung is yet to acknowledge this issue and it is yet to roll out a fix for this issue. At the time of writing, there is no fix or workaround for the said issue. Users can perform a factory reset or reboot it multiple times to check if the problem is still there.
Previously, Samsung slashed the price of the Galaxy S9+ in India. The base 64GB variant is now available at Rs 57,900 which is the same price at which the Galaxy S9 was sold for, at the time of the launch. The 128GB and 256GB versions of the Galaxy S9 Plus will also be readily available at new prices of Rs 61,900 and Rs 65,900 respectively.