Samsung has announced a new update for its flagship earbuds – Galaxy Buds 2 Pro. The new update is touted to bring enhanced ambient sound for those who are hard of hearing so they can better enjoy "the sounds of the world around them", according to the company.
Samsung announced the feature via a blog post where it said that the ambient sound feature in the Galaxy Buds 2 Pro is getting two additional levels of customisation with the update, in comparison to just three previously.
"With this improved feature, Galaxy Buds 2 Pro users can also fine tune their Ambient Sound settings across a variety of needs. Users can adjust the volumes on the left and the right respectively, as well as customize their Ambient Sound tone range from soft to clear across five different stages", said Samsung.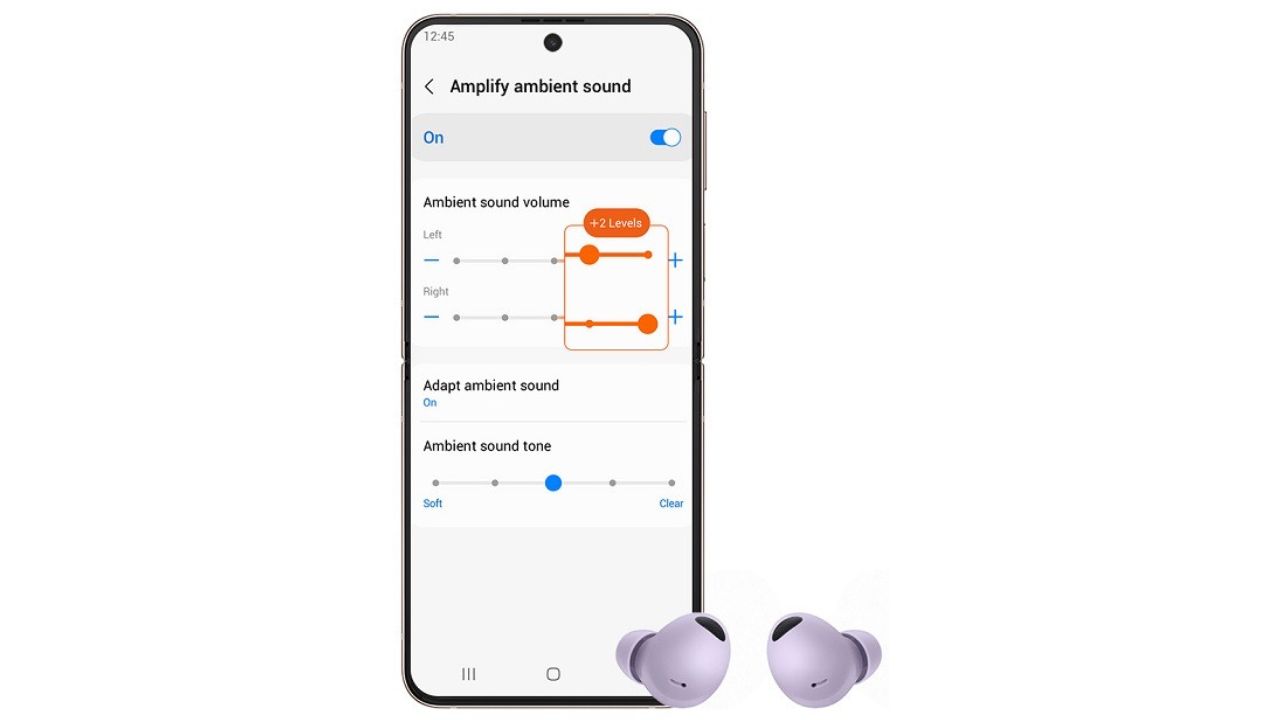 Additionally, the Ambient Sound can tune to users' ears through the Adapt Ambient Sound feature, which will apparently allow for even more clarity in hearing the sounds around the user. The feature's efficacy was tested through a clinical trial that was undertaken by the University of Iowa's Hearing Aid and Aging Research Laboratory, the brand notes.
Read More: Samsung Galaxy Tab S9 Ultra Leaked Renders Reveal A Metal Unibody, Display Notch, and More
Their research concluded that Galaxy Buds 2 Pro significantly improved speech perception in those with mild-to-moderate hearing loss. A similar trial conducted by Samsung Medical Center also found that the Galaxy Buds 2 Pro could be an effective tool to help those with mild-to-moderate hearing loss to better communicate in a quiet place.
The new update for the Galaxy Buds 2 Pro will be rolled put progressively across markets in the coming weeks. Users will be able to access the feature in the Laboratory menu under Earbuds settings in the Galaxy Wearable app once they have gotten the update. You can check for updates for the earbuds via the Galaxy Wearable app.