While being one of the largest phone vendors in the world, Samsung has been a disappointment when it comes to delivering software updates to its phones. This changes as the South Korean company is now readying up the next version of its mobile OS which will likely be called Samsung Experience 10 and will be based on Google's latest Android 9 Pie.
According to XDA Developers, Android 9 Pie with Samsung Experience 10 will bring a slew of changes in the UI as well as the system apps and settings. The Notification panel now welcomes a card style layout with curved corners and a new quick settings section. Inside the lockscreen, you'll notice tiny changes in the position of the date and time widgets which have been moved to the middle of the screen with updated fonts. Samsung has also replaced the lockscreen app shortcuts with colour strips of the app under the app names.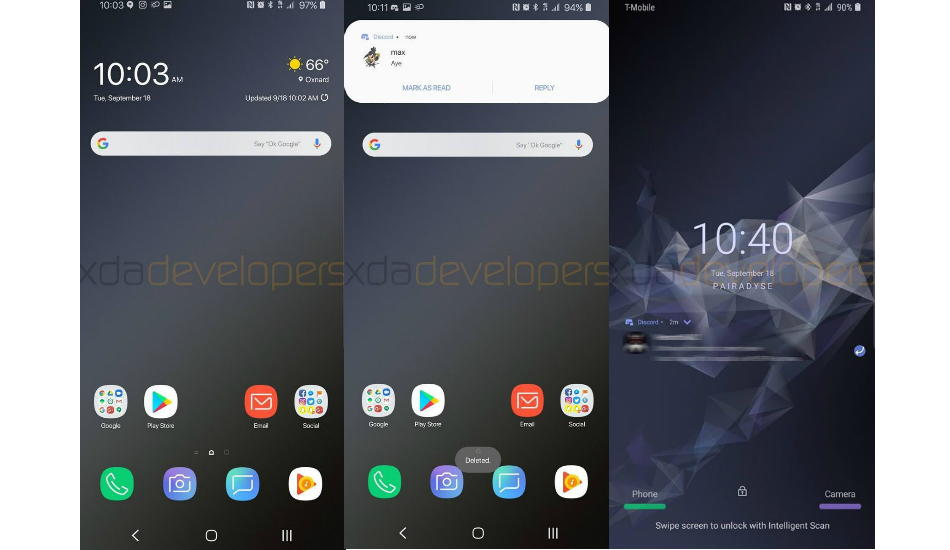 While there are newly designed on-screen buttons, users can opt for gesture-based navigation instead. Recent apps will now be lineup up horizontally instead of vertically with a new dock added to the bottom of the screen. Another noticeable change is the inclusion of a dark mode which has been rolled out to not only the status bar and quick settings menu but is a system-wide theme that spans across several system apps and settings.
Speaking of system apps, Samsung has updated the Messages, Mail, Gallery, Dialer, My Files, Samsung Internet and Bixby apps with minimalistic design and rounded corners. The camera interface has been updated to feature better access to settings menu and different modes. Users can now choose between macro and micro shots which has been denoted by tree/flower toggle at the bottom of the screen.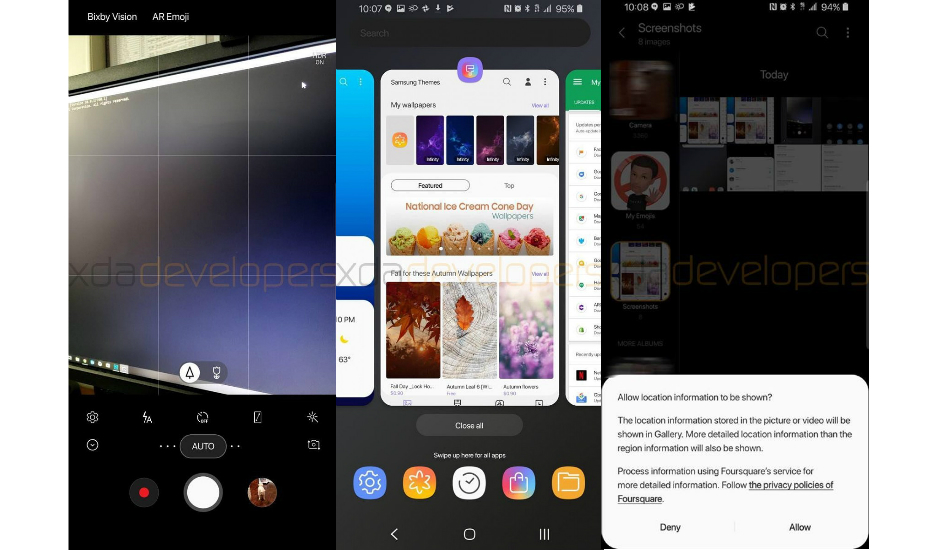 The Samsung Experience 10 with Android 9 Pie is still in its early developmental stages which means there will be a ton of bugs and broken features present in the system. The build which was being tested is based for the Galaxy S9 Plus running on Snapdragon 845 and not the Exynos variant.