At the annual Samsung Tech Day in San Jose, California, Samsung has introduced the Exynos 990 7nm SoC, 5G Exynos Modem 5123 modem and the 12GB LPDDR4X + eUFS 3.0 multi-chip package. While the 12GB uMCP is already under mass production, the South Korean company says the volume production of the Exynos 990 and Exynos Modem 5123 will begin before the end of 2019.
Samsung Exynos 990 is built on a 7nm extreme ultraviolet (EUV) lithography process and consists of two custom Exynos M5 cores, two ARM Cortex-A76 cores and four Cortex-A55 cores. The CPU is coupled with a dual-core neural processing unit, a digital signal processor with 10 TOPs and a Mali-G77 MP11 GPU that incorporates Valhall architecture.
The Exynos 990 will be able to offer support for displays with 120Hz refresh-rate and WQHD+ (3360×1440 pixels) resolution. The chipset will be able to render 8K videos at 30fps and 4K UHD videos at 120fps with H.264, 10-bit HEVC(H.265) and VP9 codec support.
In terms of imaging, the Exynos 990 will be able to house a 108MP single camera or dual cameras of 24.8MP sensors each. The chipset will support UFS 3.0 storage as well as UFS 2.1 and 2750MHz LPDDR5 Memory at a data rate of 5,500MB/s. The chipset additionally supports DRAM encryption, Physically Unclonable Function and an Integrated secure element (iSE).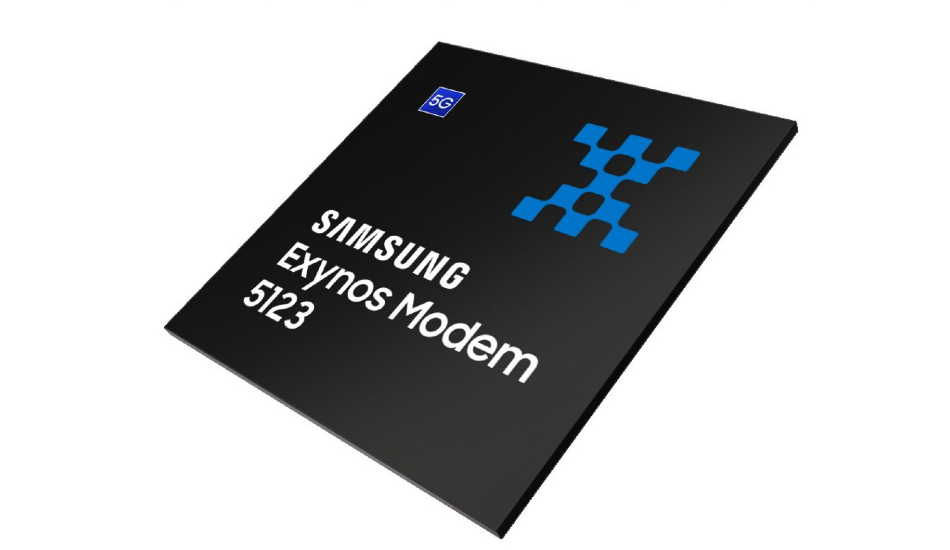 Samsung has also announced the 5G Exynos Modem 5123 modem which is also based on 7nm extreme ultra-violet (EUV) process. The modem support network connectivity for 5G (sub-6GHz and mmWave), 4G LTE, 3G (WCDMA, TD-SCDMA, HSPA) and 2G networks (GSM/CDMA). The chip will also support E-UTRA-NR Dual Connectivity which can utilise LTE and 5G connectivity for high downlink speeds.
The South Korean company has also announced that it has begun mass producing the industry's first 12-gigabyte (GB) low-power double data rate 4X (LPDDR4X) UFS-based multichip package (uMCP). The 12GB uMCP solution has been made by combining four 24Gb LPDDR4X chips based on the 1y-nm process and eUFS 3.0 NAND storage into a single package. The solution, Samsung says, has been able to "break through the current 8GB package limit and provide 10+ GB memory to the broader smartphone market".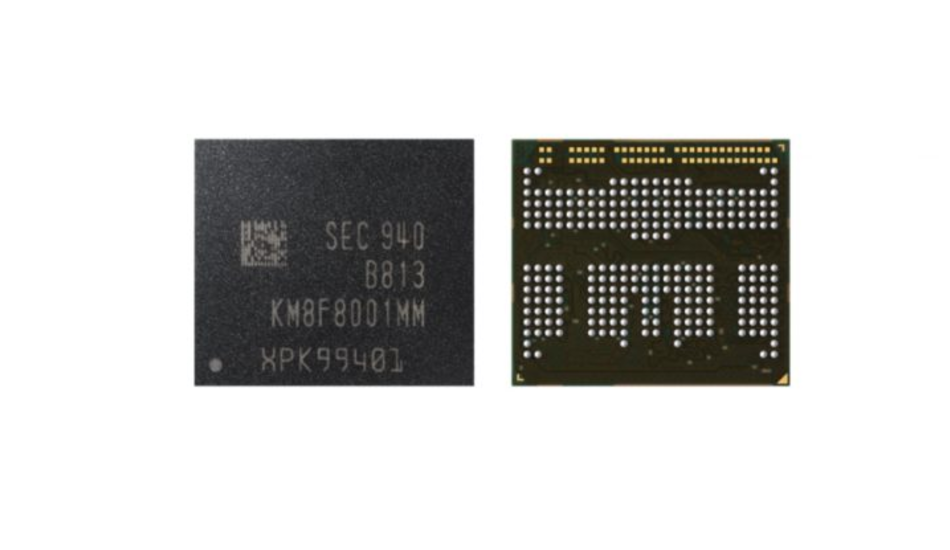 The new memory solutions include the 12GB LPDDR4X uMCP with four 24Gb (3GB) chips + eUFS 3.0 and the 10GB LPDDR4X uMCP with two 24Gb (3GB) chips + two 16Gb (2GB) chips + eUFS 3.0.
Samsung says "With 1.5X capacity of the previous 8GB package and a data transfer rate of 4,266 megabits per second (Mbps), the 12GB uMCP can support smooth 4K video recording as well as accommodate AI and machine learning features even for mid-end smartphones".
Speaking about the Exynos 990 and Exynos Modem 5123, Samsung Electronics System LSI Business President, Inyup Kang said "Samsung's Exynos 990 and Exynos Modem 5123 are perfectly adapted for high-volume 5G and AI applications, and are designed to help the world's most ambitious enterprises, large and small, achieve their goals of bringing new capabilities to their markets".
On the latest 12GB uMCP solution, Samsung Electronics Memory Marketing VP, Sewon Chun said "Leveraging our leading-edge 24-gigabit (Gb) LPDDR4X chips, we can offer the highest mobile DRAM capacity of 12GB not only for high-end smartphones but also for mid-range devices. Samsung will continue to support our smartphone-manufacturing customers with on-time development of next-generation mobile memory solutions, bringing enhanced smartphone experiences to many more users around the globe".