Music streaming service provider, Saavn has announced the launch of its paid music streaming service, Saavn Pro, for iOS devices. The Saavn Pro allows users to play high quality music. Besides, it also allows users to save songs on their devices to play them later when they do not have internet connection. It also allows subscribers to stream music on their devices through its web service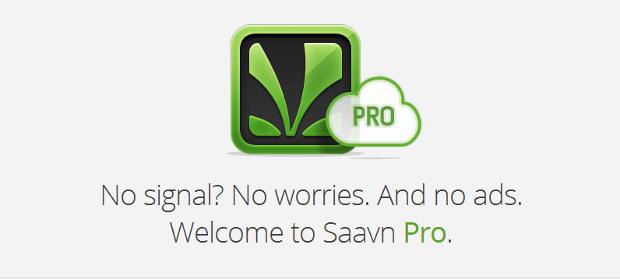 The Saavn Pro has a decent catalogue of songs in its library including Hindi, and regional songs. To save music for offline listening (or caching), users simply will have to hit the cloud icon next to any song or playlist.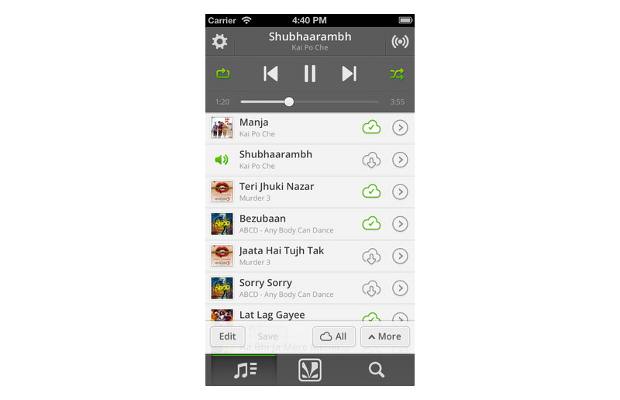 However, Saavn Pro is available for free only for a 30-day trial period, post which subscribers will have to pay Rs 220 per month directly through their Apple ID. One can renew the subscription automatically on monthly basis.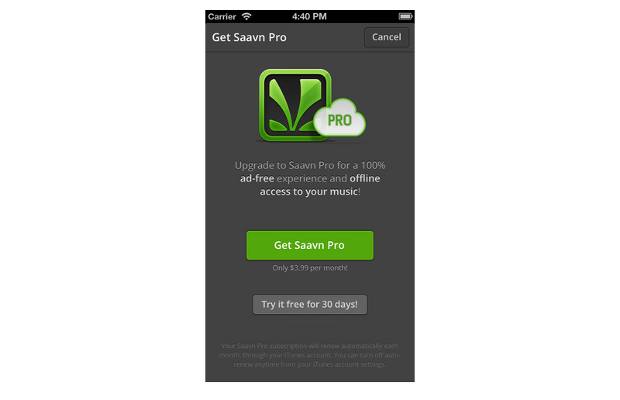 Although Saavn already has free applications for streaming music both on Android as well as iOS platforms, it does not offer the newly added features like offline capability and high quality music.
The Saavn Pro application is expected to make its way for Android application store in the days to follow.