Riptide GP2, the second iteration of the Riptide GP, has now been launched for Android devices and is available on Google Play store for Rs 170. Unlike the original, it comes with online multiplayer option and much more new features.
"Riptide GP2 kicks everything into overdrive, with intense online multi-player races, upgradeable hydro jets and riders, improved graphics, an all-new career mode, and a whole new stunt system with dozens of new tricks!," its makers, Vector Unit, said on its Google Play page.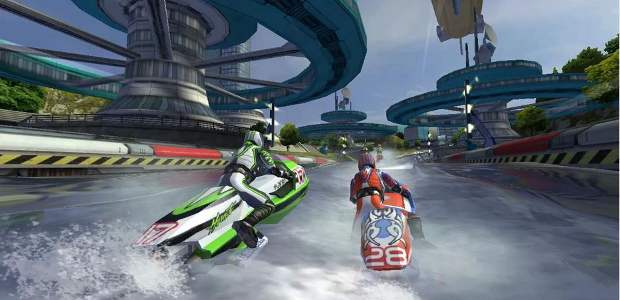 The game comes with four-way online multiplayer option. You can play the career mode in Race, Hot Lap, Elimination, and Freestyle events. The game features nine hydro jets whose power you can increase as well. Unlike the first version where only few stunts are available, in Riptide GP2 there are 25 new stunts to perform.
The Riptide GP2 is optimized for Tegra 4 devices where you can see higher-resolution textures, complex shaders, dynamic lighting, and real-time shadows.