Ringly, a New York-based company founded in 2013 and is better-known of its fashionable smart rings for women, has launched a limited edition smart ring for females. Named as 'Out to Sea', the smart ring is priced at $195 (Rs 12,885 approximately).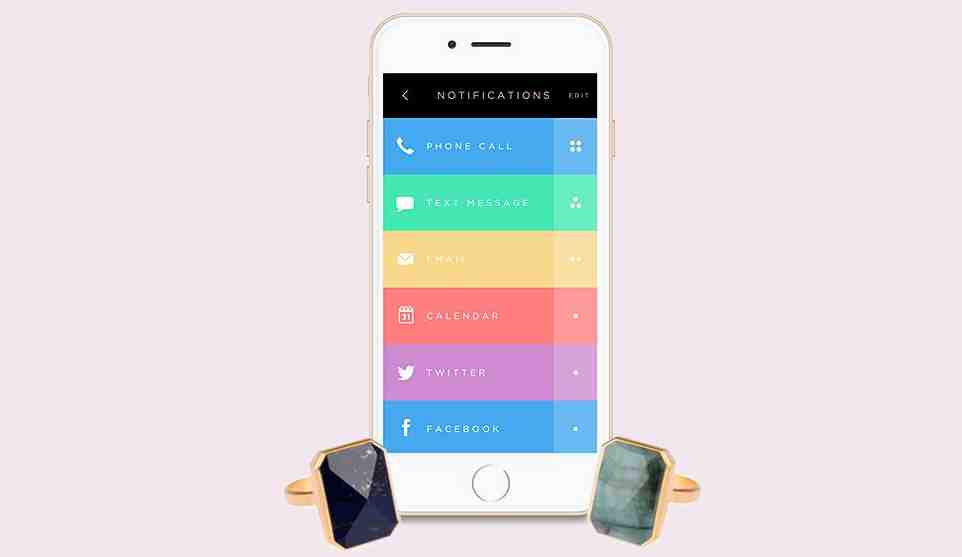 Earlier, it had launched four smart rings, namely – Stargaze, Daydream, Into the Woods and Dive Bar, which are priced at $195, $195, $260 and $195 respectively.
The 'Out to sea' limited edition ring has a pyramid-cut lapis gemstone and comes with 18K matte gold plating. The deep blue lapis gemstone is hand cut, creating a one-of-a-kind stone with unique color variations and gold accents. The other four variants are crafted with hand-cut precious and semi-precious gemstones and have 18K matte gold or rhodium-toned plating and are available in US sizes 6, 7 and 8.
The 'Out to sea' limited edition ring, like the other four, sends you customised notifications through vibration and light. Ringly notifies you whenever you receive a phone call, message or notification from emails, Twitter or Facebook. One can choose four vibration patterns and five light-up colors for different notifications. The rings are compatible with the iPhone 5 and above models, or Android devices running Android 4.3 or above versions. Ofcourse you have to connect the smart rings with your phone via Bluetooth to get the notifications and there is a special app for that too.
Largely women needs have been ignored by the Smartwatch/Wearable and Fitness tracker brands, as most of them are not attractive enough to support the fashionable clothing and accessories that most women like to wear. This is where Ringly smart rings can be a best bet for women. However Ringly is not the first company to launch women centric wearable, there are few more brands available in the market such as, Tory Burch Fitbit bracelets and Misfit Swarovski bracelets.