Research In Motion (RIM), along with the unveiling of the brand new BlackBerry PlayBook 4G/LTE tablet, has announced the roll out of a new update for PlayBook WiFi tablets worldwide. The PlayBook OS 2.0.1 upgrade is not related to PlayBook OS 2.1, which was leaked about a couple of days back. The PlayBook OS 2.0.1 update is a performance related upgrade for BlackBerry PlayBook WiFi versions.
The change-log for the upgrade has not been made available by RIM. However, multiple users who have downloaded the upgrade are noticing improvements in performance without any new features as such.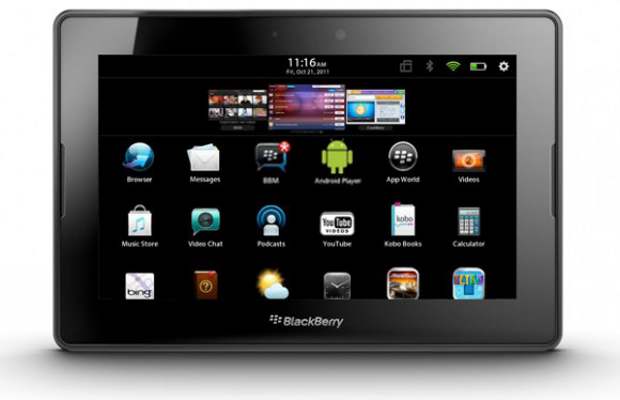 Following this upgrade, RIM will also roll out the much awaited PlayBook OS 2.1 update. The list of improvements in the upcoming OS includes huge improvements to Android Player.
With PlayBook OS 2.1, PlayBook won't need to run converted Android apps inside a single application space. The applications will then appear individually in the task switcher just like native PlayBook apps. Along with that text messaging will be accessible via BlackBerry Bridge. BlackBerry Bridge is improved and reconfigured such that data will be pushed via WiFi whenever available regardless of your phone's data connection setting.
The upgrade 2.1 for BlackBerry PlayBook is, however, expected to be released along with the BlackBerry PlayBook 4G/LTE version. But no official word about the new upgrade has been received from RIM. The upgrade is available over the air and users will receive a notification when it is available for their device.