Research In Motion (RIM) will discontinue the cheapest variant of its BlackBerry PlayBook tablet, according to reports. RIM will thus now on would not make the 16 GB PlayBook and will only make 32 GB and 64 GB variants of the tablet.
"We continue to remain committed to the tablet space and the 32 GB and 64 GB models of the BlackBerry PlayBook continue to be available from our distributors and retailers around the world," RIM was quoted as saying by media reports.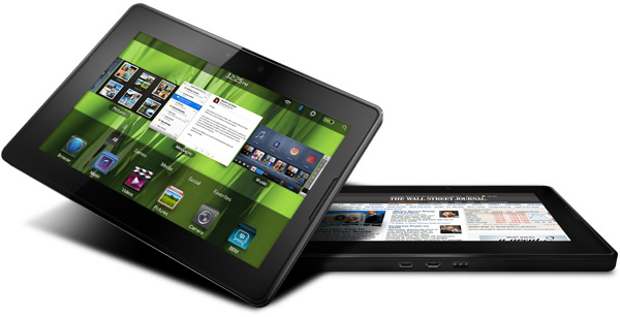 The discontinuation of the 16 GB variant of BlackBerry Playbook might be a result of the upcoming 4G variant of the tablet. Earlier this year, RIM's chief executive officer RIM Thorsten Heins stated that the 4G version of the BlackBerry PlayBook is due for a launch before the end of this year.
Apart from being a fully cellular network capable device sans the calling functionality, the 4G version of the BlackBerry PlayBook is expected to feature a dual core 1.5 GHz processor and a faster graphic processor. There will be no change in the features and the display will still be the same 7 inch capacitive one with a 1024 x 600 pixel resolution.