RIM, which is planning to launch its latest operating system 'Blackberry 10' in the next two days, has reduced the prices of applications available in BlackBerry World by up to 25 per cent.
The reduction in prices of 10-25 percent is currently applicable to the UK and Euro zones but other areas will get the benefits shortly.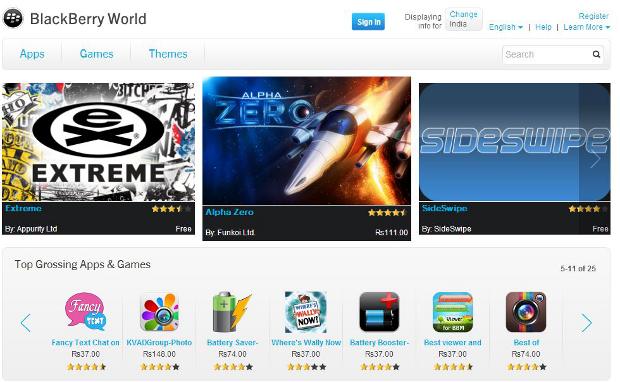 The pricing structure will now include exchange rate fluctuations which will be handled automatically and will also include changes in VAT requirements in respective countries.
Currently, the lowest paid app in the UK is £1.00 which will reduced to £0.75 after the latest price cut. For European countries, price will vary. For example, in France the current lowest paid app is €0.99 which will reduce to €0.89 after this change.