Google's upcoming music store will offer a plethora of innovative features including a free song every day, which is very similar to the feature in the Apple iTunes.
Spanish website Tecnodroidve, which revealed this, managed to gain access to the Google Music store service and gave a glimpse of it with number of screenshots taken using HTC Inspire 4G.
Notably, earlier Google Music Store application was found in the Android Market perhaps for testing only but was later pulled out. Meanwhile, the screenshots of the Google Music store suggest number of interesting features under the hood.
Google Music Store will offer Free Song of the Day, a feature which is very similar to the one of Apple iTunes. Apart from that, there would be listings of artists, albums and listening options but there is no evidence if it would be streaming full song before purchasing. Recommendation feature will suggest the similar artists to the one you are browsing or listening to.
Initial rumor reports also mentioned that the Google Music Store will also allow sharing a song with a friend for one-time-free listen. The Spanish website's writer believed that Google was still giving final touches to the service and hence couple of features appeared in span of two-three days.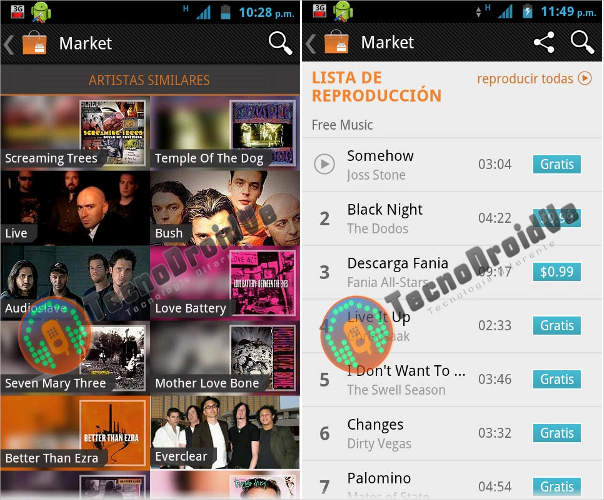 Google has sent out invites for a special music centric event – These Go To Eleven, and is scheduled at Los Angeles on November 16. Reports suggest that it will be Google Music store launch event and Google will reveal its plans of music store that will rival the Apple iTunes.
Google plans to go big way in to music distribution looking at the earnings and popularity of the Apple iTunes. But the company would really have to offer something more than what Apple iTunes already offers.