Sony has launched official PlayStation Store for PlayStation Certified devices based on Android operating system. Initially the service will be available in nine countries not including India, but gradually this number will be increased.
At launch, 10 PSone (first play station) games will be available on the PlayStation Store for $5.99 each, which includes, Cool Boarders, Destruction Derby, Hot Shots Golf 2, Jet Moto, Jet Moto 2, Jumping Flash!, MediEvil, Motor Toon Grand Prix, Rally Cross and Wild Arms.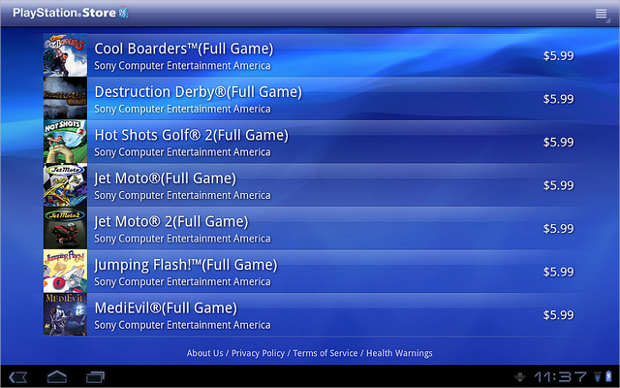 Initially, store will be available for Sony Tablet S but will be launched with other Sony and Sony Ericsson devices like Xperia Play (and other Xperia range of handsets).
Sony said in a statement that it is working closely with developers across the world and are looking forward to grow and expand on the variety of PlayStation games and content that users can access on their Android-based PlayStation Certified devices.
Sony has launched Tablet S and P in certain markets and is expected to roll-out the tablet in India soon. The Sony Tablet's features 9.4 inch display that supports 1280×800 pixel resolution that means the screen is by default ready for 720p HD video content.