Reliance Communications has cut its 3G data prices by almost 50 per cent, bringing it at par with 2G prices for both post-paid and prepaid users. With this move it is hoping to capture 40 per cent of smartphone and tablet data user base.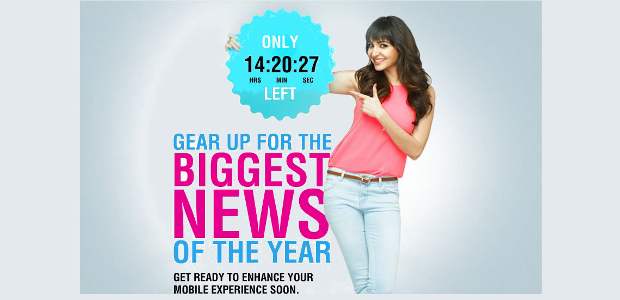 The new packs from Reliance Communications are priced at Rs 123 for 1 GB, Rs 246 for 2 GB and Rs 492 for 4 GB. New customers coming to the Reliance network through MNP will also be able to avail of 1 GB of 3G data free per month for two months. Reliance has already reduced the pay per use 3G data charges to just 1 paisa per 10 KB which is half of what rivals offer.
Will it lead to full-fledged price war?
As per analyst like Himanshu Shah, who is research analyst, institutional team, HDFC securities limited, "We don't foresee RCom's rate reduction to have material impact on other telcos due to poor perception of brand and service of RCom and also because of its inferior 3G network presence."
RCom has around 11,000 3G BTS (Base Transreceiver station) versus 25,000 of Bharti and 17,000 of Idea.
BTS is a piece of equipment that ensures wireless communication between devices (in this case mobile phones and tablets) and the network which means the more number of BTS, the better coverage it would be.
Himanshu further added that he doesn't see rivals following the rate reduction.


However in our opinion while brand perception is negative for RCom, its infrastructure will not be negative for consumers, as in areas where it does offer coverage its speed is better than the rivals who are offering 7.2 Mbps compared to 21 Mbps offered by Reliance.
Other players like Vodafone, Airtel, Idea Cellular and Tata Docomo have already reduced base rates in certain packs with a promise of offering this benefit across the board shortly and that process we will be hastened. There will be marginal rate cuts too but not at par with what RCom is offering and that aided with better brand perception of Airtel, Vodafone and Idea will help them retain their customers.
Indian Operators and there 3 G presence-21
The rate cuts will certainly help add more 3G customers by all the operators which is a big plus. 
The worry that we have with the RCom's announcement is the automatic upgrade of 2G packs to 3G. Though in general it seems a good news for them but it may also lead to bill shock as with 3G one tend to consume more data in much lesser time as compared to 2G.
Our advice to people who use data only to get push notification and mails, is that they should switch off the 3G network in their smartphones settings and switch it only when necessary. Every smartphone also gets a data counter which can be used to set data limits and they must use this to prevent overspending. However the good part is that Reliance already charges very low for over the limit data usage at just 1 paisa per 10 KB or Re 1 per MB.
Overall we see the move as a good one, which will not impact the overall revenue of Reliance in a negative way, as it will increase the consumption and also get it more subscribers. We also see rivals altering their data tariff but not as much as RCom has done thereby pushing the overall 3G adoption too.