Foursquare has released the fifth version of its official app for Apple iOS and Google Android platform. The new Foursquare app for iOS and Android is claimed to be re-imagined and shows a major redesign. Foursquare app now shows bigger contextual boxes with swipeable photos, quick Like, and smartly implemented Explore function.
The new Foursquare app looks cleaner, neat and carries eye-friendly menus as well as stream. The app now shows three major tabs – Friends, Explore and Me (User's profile). Friends tab shows the stream of places where the user's friends have been along with the photos and capability to add a comment and 'Like' it quickly. Each Checkin of a friend is shown as a box with contextual icon next to the mugshot, comment and like button at bottom right corner.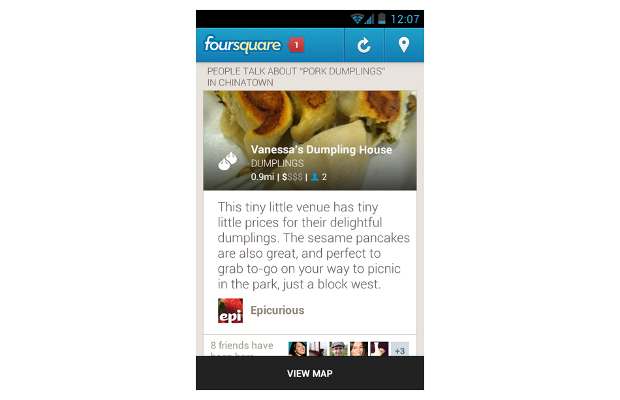 The new Explore has been redesigned to show the nearby places based on the "Friends Nearby" and suggestions collated from the places already checked in by users. So if you open up the Explore tab, it shows a search box on the top and stream of personalised suggestions based on the user's location, check-ins, friends' check-ins, and location's popularity. You can also top on View Map to see the Map and suggested locations in form of pins on the map closer to the user's current location.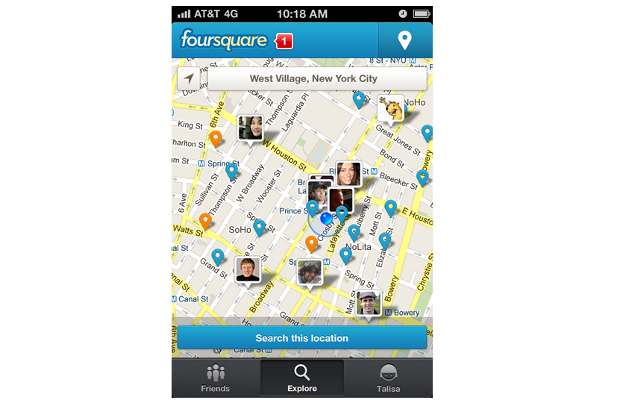 User Profile has also gone through a major redesign and shows mugshot, settings bar, bio and six big boxes that consist of Friends, Stats, Photos, Tips, Badges and Lists.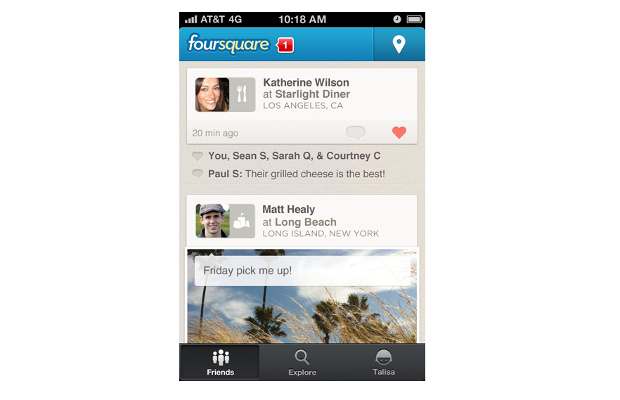 The new design features a 'Top Picks' suggestions that show up without the user having to feed in any search query. Foursquare app also promises quick check-in with a button on the top right corner. Avid Facebook users can also allow Foursquare to share the check-ins in the Facebook Timeline with photos, relevant text and other data.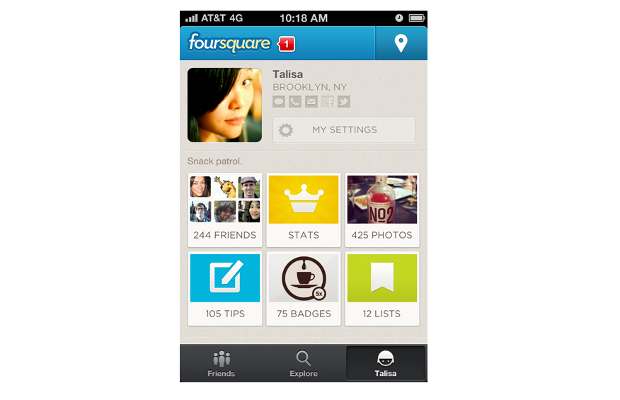 Redesigned Foursquare app aims at more robust and easy local discovery of locations mapped, marked or suggested by other users. Foursquare developers have promised that the new version of app for BlackBerry will be released soon and also noted that they are working closely with Microsoft for the Foursquare app for Windows Phone.
Download the new Foursquare 5.0 app for Android from Google play store and from Apple App store for iOS devices.