Bangalore division of Indian Railways, in collaboration with RailTel and Telibrahma, has launched BluFi services in the city railway station. BluFi is a combination of Bluetooth application and WiFi connectivity.
This initiative will allow passengers to receive a host of information like videos, downloadable games, and wallpapers besides Railway information like PNR status, when they turn on the Bluetooth on their phones at the station.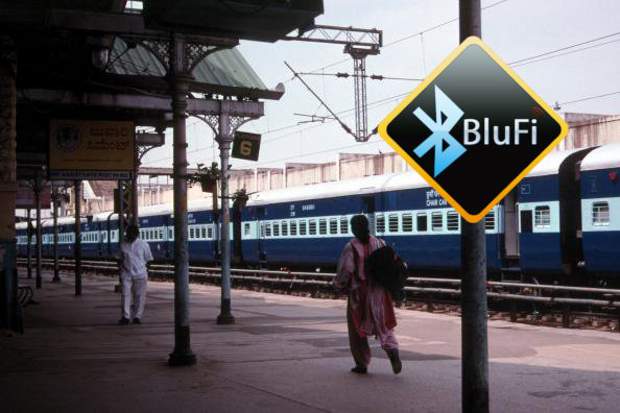 Free WiFi connectivity has also been provided by RailTel as part of their RailWire retail broadband initiative.
"This is another important step in improving the passenger amenities at the Bangalore City station and definitely it is apt that this service, a first in the country, is happening in the IT city," S Mani, divisional railway manager, south western railway, said.
"RailWire is a pilot retail broadband initiative by Railtel to provide affordable, high quality internet connectivity to the masses. Railwire is providing free WiFi connectivity in the Bangalore City station as a passenger amenity," said K Manohar Raja, general manager at Railtel Corporation of India.
To use the service, passengers have to send the request for internet access by sending their mobile number to which the password will be sent on SMS.
Speaking at the launch, Ravi BR, chief operating officer and co-founder of TELiBrahma said, "The objective of enabling BluFi at the Bangalore City Railway station is to improve passenger experience. BluFi will bring a wide range of information to passengers that will help provide each one of them with an entertaining and informative transit at the station."
TELiBrahma is the leading provider in the mobile advertising solutions space. We work with global brands to deliver rich media engagement to targeted consumers.