Qualcomm has announced to release its own smartwatch – Toq, which will be available through the company's website for $350 and might be limited to US and couple of other regions. The Toq smartwatch is compatible with Android 4.0 Ice Cream Sandwich and above update running smartphones. Qualcomm Toq basically bundles several Qualcomm technologies into one package as a wearable premium gadget.
Qualcomm had announced its Toq smartwatch with plethora of Qualcomm's homebred technologies integrated in it. The sole purpose of the Toq smartwatch would be a quick control panel that shows the notifications, music control, and display other data related to the synced device.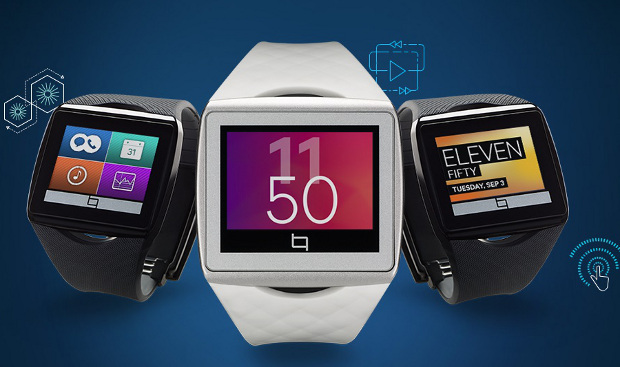 The Toq smartwatch features Qualcomm's Mirasol display technology that provides always-on experience with visibility of the content even under bright sunlight. Not only that, the display consumes low power to make the battery life long for days. The Mirasol display is created using the best features of the E-Ink and LCD displays to deliver a panel that consumes less power and makes content visible even under broad daylight.
Qualcomm has integrated the WiPower LE (low energy) wireless charging technology to recharge the Toq battery.
Dr Paul E Jacobs, chairman and chief executive officer of Qualcomm, said, "Like a traditional watch, Toq displays information at a glance with no on/off switch. And paired with a smartphone to receive notifications and content, it allows the watch to seamlessly merge our physical and digital lives. Leveraging these and other industry-leading technologies, we and our partners will enable new product opportunities and consumer experiences."
Qualcomm has integrated stereo Bluetooth experience with bundled wireless headphones that will remind you of hearing aids. The Toq smartwatch can be used to answer/reject calls, view text messages, meeting alerts, notifications and music playback controls. Qualcomm recommends using the Toq smartwatch with the Android 4.3 Jelly Bean update running devices for the best experience.
Qualcomm's Toq competes with the recently announced Samsung Gear, Sony SmartWatch 2 and several other wearable SmartWatch gadgets.