Chip Maker Qualcomm has announced its entry in the devices business with the launch of a smart watch for mobile devices, called Toq.
The Qulacomm 'Toq' allows smartphone users to wirelessly manage calls, play music and view messages directly to the smart watch's display. The device also comes with stereo Bluetooth capabilities that allow it to connect to wireless Bluetooth headset and play music or direct calls on it directly. The Qualcomm 'Toq' also comes with wireless charging functionality. It features a Mirasol display that allows users to use the device even in bright sunlight as well.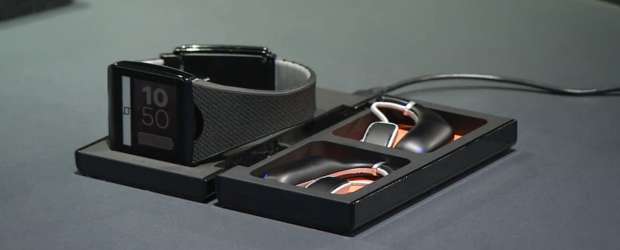 "Toq's always on, always connected, always visible wearable technology gives you a Digital 6th Sense, telling you what you need to know, when you need to know it, with just a glance at your wrist or a whisper in your ear. Toq is a showcase for the benefits of the Mirasol display, WiPower LE and stereo Bluetooth technologies and highlights the experience that the wearable category can provide," said Dr. Paul E. Jacobs, chairman and chief executive officer of Qualcomm.
The device will be released in the coming days; however no final date of launch has been shared as of now. The Qualcomm Toq will be compatible with devices running android version 4.0.3 to begin with.