Tencent Games has finally introduced the Lite variant of its popular battle royale game, PUBG Mobile. Dubbed as PUBG Mobile Lite, the game is now available in India on Google Play Store.
The PUBG Mobile Lite is meant for the low-end smartphones for the Indian market. The game is meant for devices having less than 2GB of RAM and weak internet connection. The game features a smaller map mode and it features 60-person combats instead of 100-player in the original game.
The app is around 400MB in size and it takes less storage as compared to the standard PUBG Mobile. The company has revealed that new players will be eligible for various rewards in the form of new gears and vehicles. Starting with the key features of PUBG Mobile Lite, it comes with enhanced Aim Assist, which makes it a smoother experience while playing the game in a weak network connection.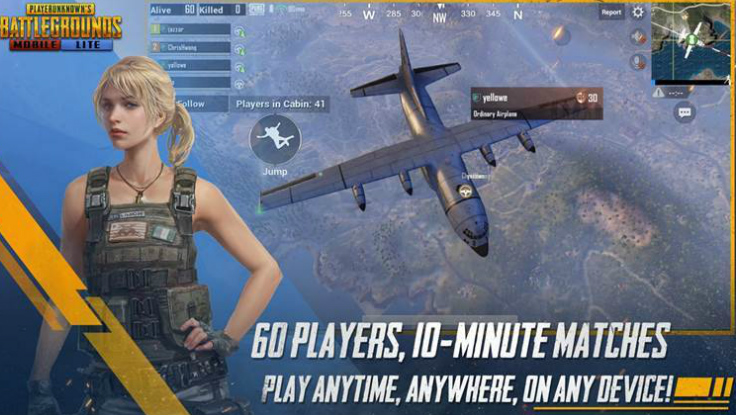 The brand has also introduced new Winner Pass, which replaces the Royale Pass in the original game. The Winner Pass have much faster achievement unlocks and spans a month, with good rewards on offer. Apart from this, the game features bullet trail adjustment, which increases the bullet speed and there is no bullet drop effect, which helps in getting a clearer shot. The Lite version also comes loaded with heal yourself while moving feature. This simply means that users will heal themselves while moving, which is not possible in the original game. However, one can heal when they are prone.
The game also brings smaller maps and the company has increased building density and loot frequency expedites the looting process and enhances the battle progression. The game will also feature optimized map quality and the parachute loading screen. With the LITE version, players will now get to experience a new weapon in select game modes only, allowing a chance to form new attack and defence tactics.
The brand has also increased the Time to Kill, which would enhance players survivability during firefights and encouraging aggressive play. Then there is weapon recoil suppression that also suppresses the weapon recoil to a certain amount, thus, making it easier to aim in weak networks. Different guns have different gun pressure effects, highlighting the different experience of each weapon.