The smartphone market in India is growing rapidly every year. Along with that the number of mobile thefts or accidental damages has also risen.
What happens when you buy a mobile phone which gets lost, stolen or stops functioning properly just after warranty has lapsed? Rest assured, for now, there are enough options to deal with such situations. Several third party services and insurance companies have stepped into the picture to help consumers safeguard their smartphone against such events. Of course, all of that is offered at a price.
A typical smartphone ships with a one-year warranty from the handset maker and after that tenure expires, the customer is on his/her own. So if one keeps changing one's handset every year, it certainly is tedious and costly. Meanwhile, select telcos have tapped the growing opportunity to provide extended warranty and insurance to consumers.
Extended warranty can be purchased for proper repairs and ensure functional condition of the smartphone after the handset maker's warranty expires. Every company offers and adheres to different terms and conditions in the extended warranty. Thus we recommend that readers thoroughly go through their product documentation. Insurance is offered against a certain percentage of the cost of the smartphone when the handset is purchased, or after assessment of the handset.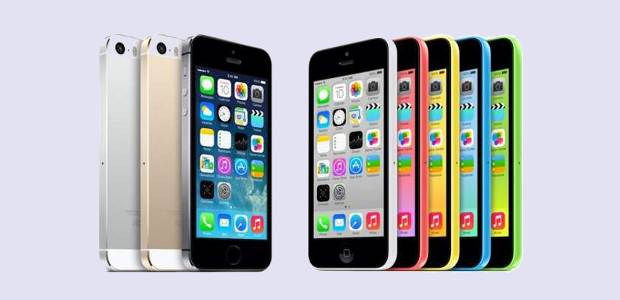 These services can be availed at a nominal extra cost. For instance, if one buys a smartphone worth Rs. 30,000, then making the best of such services at a nominal cost of Rs 1500 or higher does make sense.
We recommend reading the terms and conditions of each service to avoid any kind of dispute. Most services require the user to buy the policy within 90 days of purchase in order to claim maximum possible value and minimal depreciation.
Here is a list of services that offer extended warranty and insurance worthy of mention.
New India Assurance
Earlier this year, Nokia along with New India Assurance announced insurance plans for Nokia devices against theft and damage. For this service, consumers are charged a minimum amount Rs 50 or 1.25 per cent of the handset cost. Available through Nokia branded retail stores, the service also involves free pick-up by an insurance broker. The insurance policy covers conditions such as fire, riot/strike/malicious activities, accident, theft, or fortuitous circumstances. Situations other than the aforementioned are not included in the policy. The insurance cover includes compensation equivalent to the cost of replacement of the handset with a new instrument bearing the same specifications.
The Mobile Store
The Mobile Store offers theft insurance and extended warranty on smartphones. As of now, theft insurance appears to be 'out of stock' on the online store but one can always check in physical Mobile Store outlets. Theft insurance starts at Rs 69 for a handset priced up to Rs 3,000. It is available only on devices purchased from the Mobile Store, and continues for one year along with the extended warranty. In case of theft, customers needs to file an FIR and submit a copy to the store or to United Insurance. Compensation on the stolen device is calculated based on the time for which it has been used and estimated value on the remaining period. The extended warranty is similar to that provided by the handset manufacturer and does not cover any physical damage. This is probably the only service that offers theft insurance.
MobileAssist
An offering by OneAssist, MobileAssist covers insurance and a variety of features beneficial for mobile owners. The MobileAssist package offers handset insurance of up to Rs 15,000 against loss due to theft. Three different plans cover a variety of options such as blocking the phone and SIM from anywhere, remote phone lock and data wipe, and emergency messaging to friends and family. Membership fee includes an annual plan with other services like mobile assistance, firewall, antivirus, and even automatic backup of critical data. The basic plan from MobileAssist starts at Rs 1099 for a year.
The Power or Privilege plan in 40 cities you get Doorstep delivery of temporary handset with all your contacts & data on the same day
Onsite Secure
One of those rare third-party services that offers extended warranty on mobile devices. Onsite Secure covers damage to the screen caused by liquid spills or shocks. The motherboard and screen are covered under the plan but battery is not. Offering pickup and drop facility, the Onsite Secure service is available starting at Rs 499 and the cost varies with the value of the handset in question. The service promises cashless quick service from authorized service centers and uses genuine spare parts. The snag is that the warranty plan can be bought only for devices purchased in the last 90 days.
GadgetCops
Just like Onsite Secure, GadgetCops too offers extended warranty with a promise to get the handset repaired with genuine spares from authorised service centers. The Extended Warranty protection pack includes cover against liquid damage or accidents for up to two years. The protection pack also covers mechanical and electrical faults for two years from the date of purchase. GadgetCops is a one time payment service and it offers free pickup-drop of the device. With physical presence in six cities, the GadgetCops Protection Pack starts from Rs 1100 and more details can be read in our news story here.
iSmart Secure
How about buying a new phone every year without having to worry about selling the old one? iSmart Secure bumps the manufacturer's one year warranty to three years. The user can also enjoy protection against loss or replacement for irreparable damage caused to the smartphone. Not only that, iSmart Secure also buys back a year old device at 65 per cent of the market value to allow consumers an easy upgrade with some moolah in hand. The iSmart Secure by Syberplace is offered as three separate plans for a monthly or yearly subscription service.
Warranty Bazaar
Warranty Bazaar offers extended warranty plans starting at Rs 125 to Rs 1750. The only condition is that the customer must purchase relevant plans within 90 days of the mobile phone purchase. The extended warranty plan starts a year from the date on which the manufacturer's warranty expires. However, one must note that the extended warranty does not cover accidental damage or liquid damage to the device. Just in case the device cannot be repaired, the service promises to replace it with sole discretion. The only glitch is that the user has to take the device to the authorised service center-no pickup and drop facility.
eTechies
eTechies offers two types of warranties – 1st Year Accidental Damage Warranty and 2nd Year Extended Warranty. The 1st Year Accidental Damage Warranty protects the user from the cost of repairs that are not covered by the handset manufacturer. These include damage by water spill, power burns, falls and more. The 2nd Year Extended is basically taking the warranty to the next year once the manufacturer's warranty expires. However, this does not cover accidental damage or the conditions that are offered in the 1st Year Accidental Damage Warranty. In both, eTechies promises free pickup and delivery of the product. eTechies currently offers the extended warranty only for Apple and Samsung products.
Here is a piece of advice from us: save the copy of your mobile purchase receipt carefully and buy relevant insurance as well as extended warranty plans to safeguard your phone.