Millions of phones and tablets are lost or stolen around the world every year. Since users are storing more and more info in their mobile devices, the loss becomes even more alarming.
TRAI (Telecom Regulatory Authority of India) plans to implement a new regulation to ensure that these stolen devices cannot be sold again. This registration will involve each handset having a unique International Mobile Equipment Identity (IMEI) number. Blocking the IMEI numbers of lost devices will make the phones useless.
At present the problem is that there are duplicate IMEI numbers in the market because of sales of unbranded Chinese phones with dubious IMEI numbers. The regulator is still figuring out ways to identify these devices in terms of the IMEI before implementing the rule. The latest news is that the rule will come into effect only after December.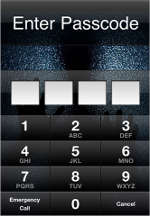 Even if this regulation comes into force, the loss of data due to theft will remain a threat and you as a user need to ensure that you have enough safe guards in place especially if you have sensitive data stored in your phone.
Physical security
The first thing you should do is never keep your phone in full public display, even if you are around. Do not keep you device in the belt holster or hanging from a phone case. Thieves find it easier to steal from these places.
Many people have a habit of keeping their phone in their hand, then they keep their device on the retail counter while making a purchase, and forget to pick it up. Avoid this by keeping your phone in your pocket after use.
Do not show off your expansive phone; you may be inviting the wrong attention. It is your personal device and should be kept as that.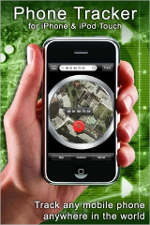 However, despite all these precautions your phone might still get stolen. To ensure that you can get the exact location of the phone or at least protect your data, here's what you can do.
All phones these days enable you to lock the device with a password. This will ensure that a person having stolen or found your phone can't use it.
It is also advisable that you backup your data with services like GMail (for contacts), Picasa (for photos), and Dropbox for any other kind of data storage service. Most operating systems have their own cloud storage service, such as Apple's iCloud.
Some phones also have a tracker feature in them. The recently launched Huawei Sonic and MediaPad devices do. A similar feature is also available in some Samsung and Nokia phones and some of the Indian brands also offer the feature. Most users are, however, unaware of the feature or do not activate it. It makes sense to look for the feature when you buy a phone.
Security applications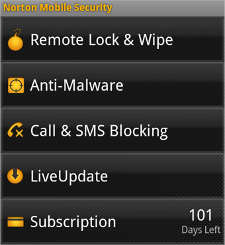 If your phone doesn't have a tracker built in, you can download a security app that has the feature. These mobile security apps are available from most Antivirus vendors and have a feature called remote lock and wipe as well as trackers that use GPS to locate the lost phone.
Most applications with lock and wipe also offer data backup possibilities. The services mentioned above &#151 Gmail, Dropbox etc. work really well for the purpose.
Once your device is lost you can immediately lock it and then try to locate it using a tracker. Most security software comes with a web interface. If you cannot find it at any rate wipe the data from the phone.
Norton, Quickheal, McAfee, and Kaspersky, have products with these features.