Windows Phone users can now recognise any song by just pointing their device to it with a new app – the SoundHound, which was added to the Windows Marketplace recently. SoundHound is a popular song and audio recognition application that instantly recognises songs through their lyrics by searching them from its song library. The application is available for Windows Phone users for free without any hidden costs.
The SoundHound application, as the developers claim, can recognise a song while it is playing form another device in about four seconds flat but the actual speed might vary from connection to connection and the song library is based online.
Along with this, SoundHound now also supports vocals and humming also so if a user just remembers the music or some portions of a song, he can sing it in to the Windows Phone device with the SoundHound application on and it will help recognise the music.
The SoundHound application, however, does not provide any direct download links for the Windows Phone devices but it does provide a variety of options form where the users of this application can purchase and download the identified song.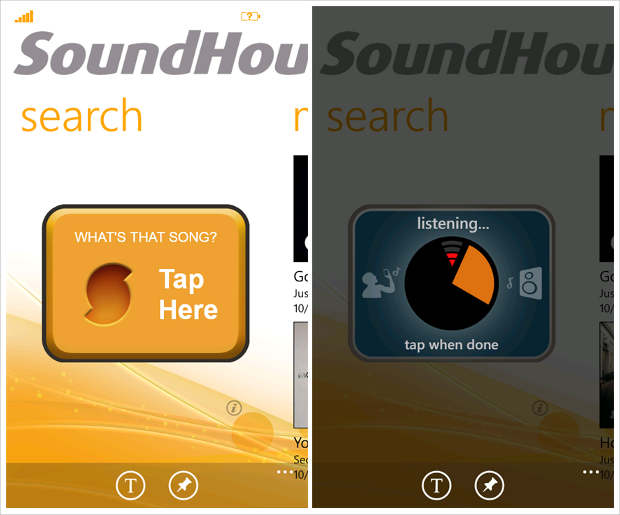 As mentioned earlier also, the SoundHound application for Windows Phone is available for download from the Windows Phone marketplace as a free application and also there is no associated usage cost for this application as well.
Interested users can download this application form the Windows Phone market application on their device or can also follow the given link as alternative means to get this application.