Research In Motion (RIM) is set to release its new PlayBook tablet with BlackBerry OS 2.0 on February 21, according to a report. N4BB, a media website, claimed to have received confirmation from its sources that the final version of the major update for BlackBerry PlayBook tablet is due next week. The BlackBerry Tablet OS 2.0 is expected to bring new set of features including the much awaited Android App Player that allows loading Android Apps.
The PlayBook Tablet OS 2.0 updated was rumoured to arrive on February 17 but recent developments hint that bit more testing is required. Hence RIM's BlackBerry Tablet OS development team aims to release the final version of the update on February 21.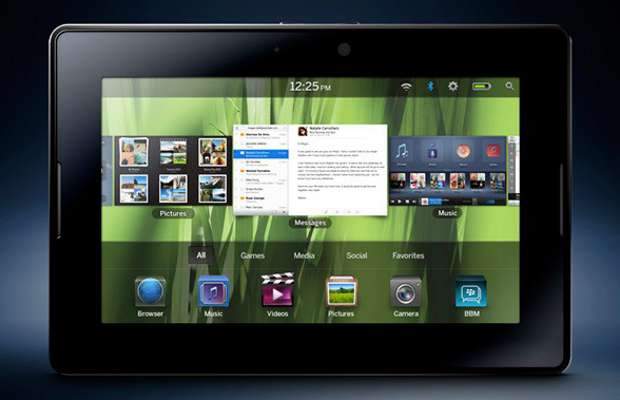 RIM demonstrated the BlackBerry Tablet OS 2.0 at the Consumer Electronics Show 2012 last month. Its most awaited feature is the Android App Player which creates a sandbox to run the Android Apps on the BlackBerry PlayBook tablet. Apart from that, the Unified Inbox experience with full Rich-text email composing, Inbox management tools, etc. will exist natively.
The PlayBook will have a new Contacts app with social networking blend to integrate/link the user's accounts in one place. PlayBook can also be used as a remote control through the BlackBerry Bridge connection and act as a keyboard or mouse.
Most importantly, the BlackBerry Tablet OS 2.0 will bring native email support for the users to get emails on the tablet instead of fetching it from BlackBerry smartphone using a BlackBerry Bridge.
If you wish to try out the BlackBerry Tablet OS 2.0 beta, then you can follow our guide to officially install it on your PlayBook Tablet.