The sequel of popular strategy game Plant Vs Zombies, which is named as Plant Vs Zombies 2, is now available for Android. Like in iOS, the game is available for free on Android. Its developers, PopCap Games (a division of Electronic Arts), had released the game for iOS in August this year itself.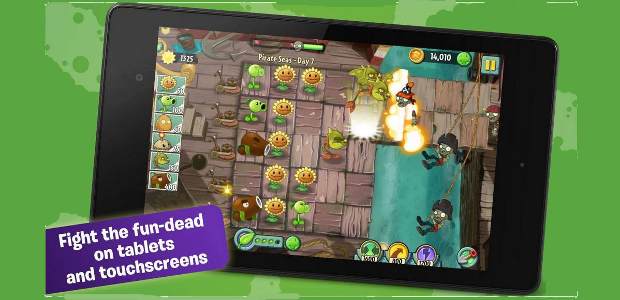 However, as of now, the game has been made available in Australia and New Zealand regions following the successful release of the Chinese edition last month. The full global release of Plants vs. Zombies 2 for Android will launch shortly, assured its makers.
Plants vs Zombies 2 is a time-traveling adventure that propels players through different historical eras armed with a range of specialised plants to face off with zombies from various time periods. The Android adaptation is said to have the same compelling action as it provides for iOS devices.