Paytm, which is known for its mobile and DTH recharge facilities, has launched a mobile shopping application. It is currently available for Apple devices from the iTunes App Store and from next week, Android device users can get it from the Google Play store. Paytm has also assured that it will issue the app for all other mobile platforms by the end of February.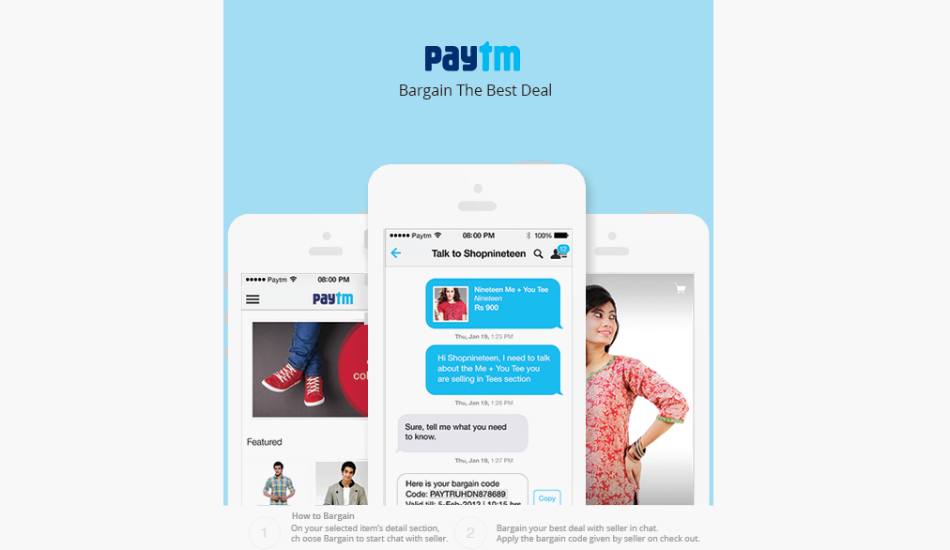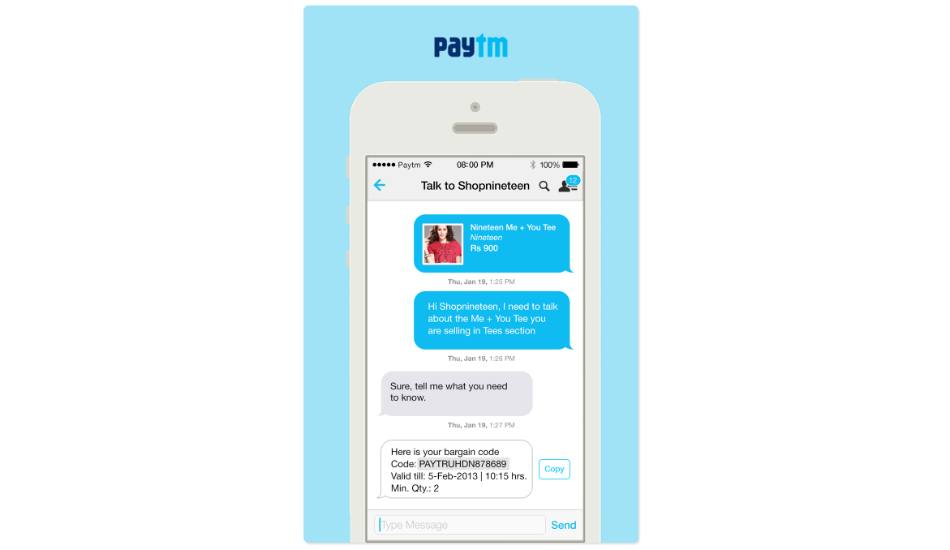 As per Paytm, the shopping app allows users "to bargain for a deal before purchase". The new Paytm app will provide real "over the counter" human shopping experience using a text messenger, Paytm further claimed.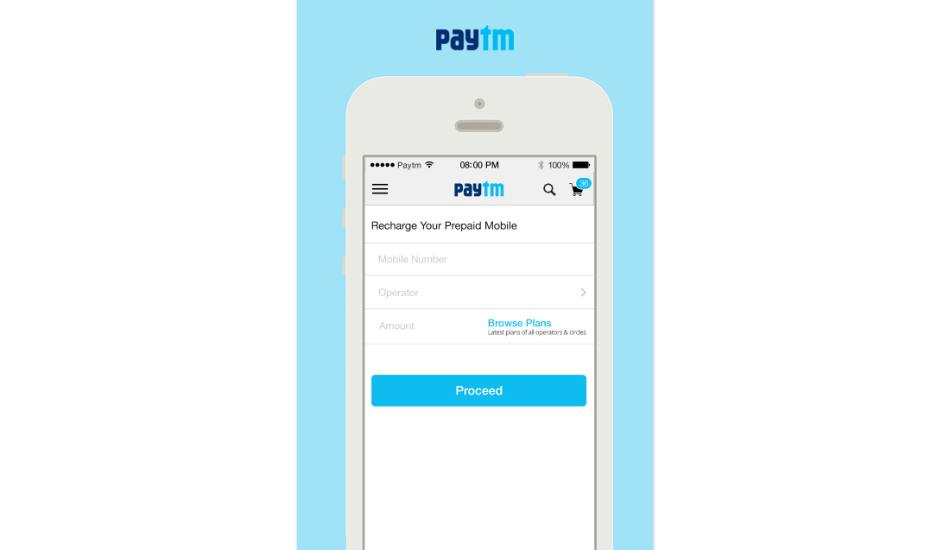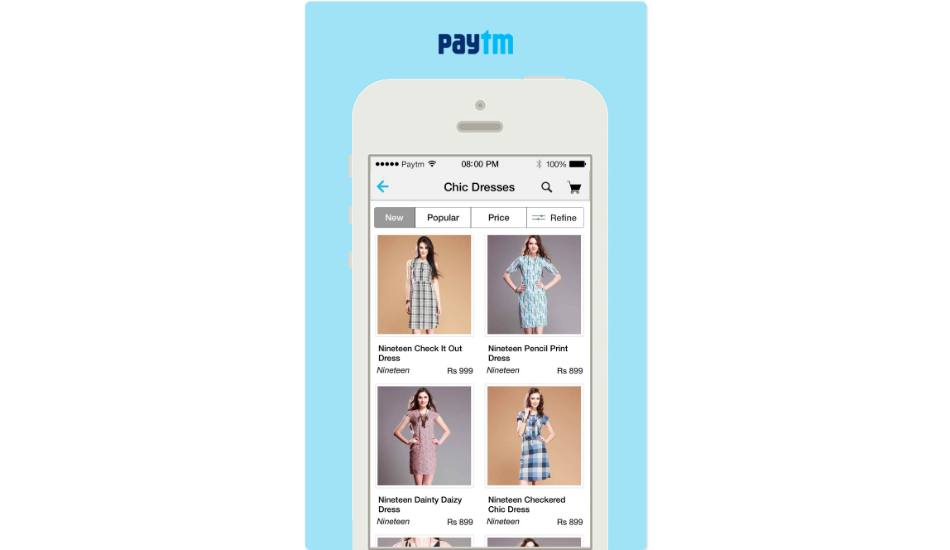 Moreover, the shopping app has an all new Paytm Cash Wallet option which is a mobile prepaid payment option by which you can add cash from your bank/credit card and shop much faster on the mobile phone. Users can also get cash back or refund from a merchant in Paytm Cash Wallet and use it for further purchases from the marketplace.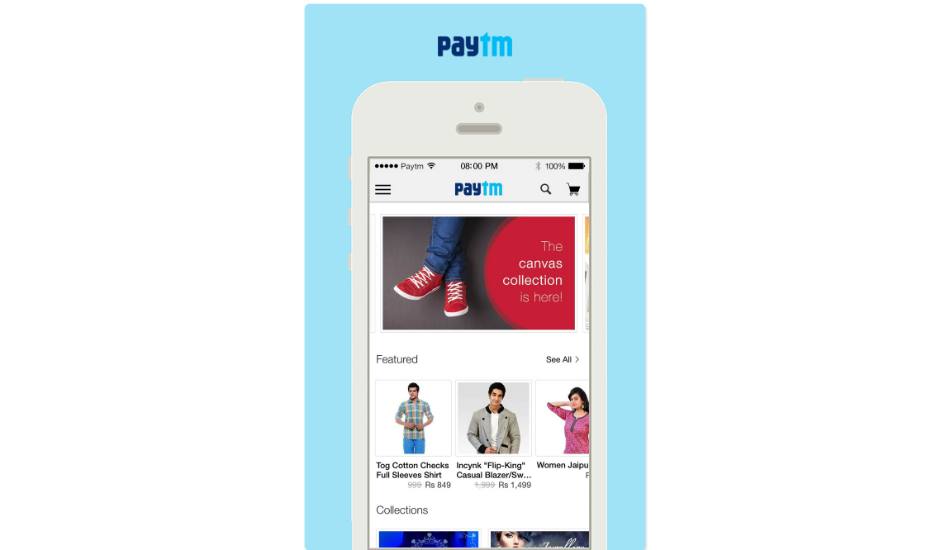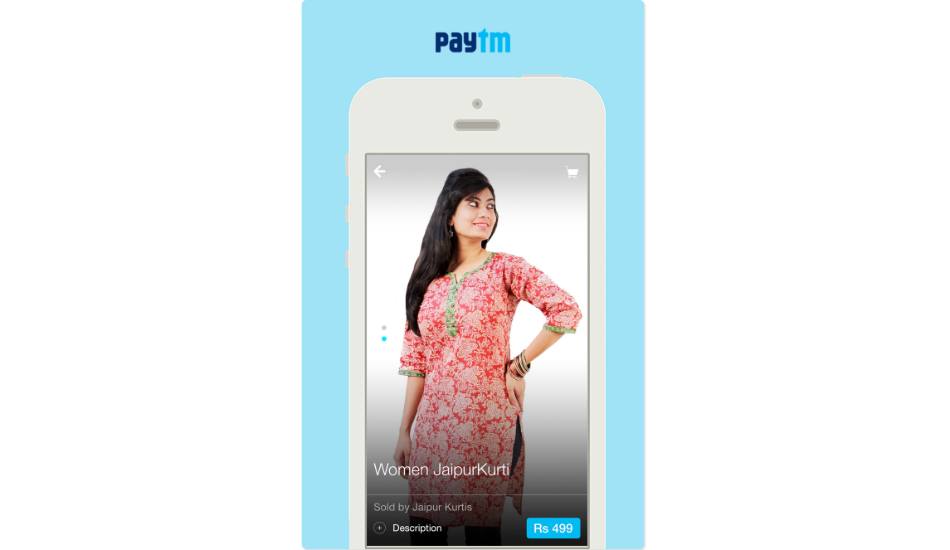 The Paytm Shopping app has various categories including Men, Women, Kids fashion and Home furnishing along with Mobile & DTH recharge options (which were already available on Paytm). It claims to have more than 1 lakh items from 250 merchants in Men, Women, Kids fashion and Home Furnishing categories.