PayPal has rolled out an update that refreshes the user interface of its app for Android smartphones. The new PayPal app for Android also gets a new widget that supports Near Field Communication enabled smartphones for money exchange.
PayPal is a US-based eCommerce service that allows payments and money transfers. And this PayPal app is available only for users in select region including the USA, the UK and Europe.
The update enhances the user experience of the PayPal Android app with new easier navigation. Even support for Android Honeycomb based tablets has been added with this update. Apart from the cosmetic update, the PayPal app brings the new NFC payment widget that allows users to transfer money by simply tapping two NFC enabled phones together.
The process of money transfer for PayPal account holder is further simple &#151 just enter the amount and tap the NFC enabled smartphone to another similar smartphone for money transfer to take place. Some level of security is required to a certain level like a specific PIN or password to authorize the payment. Else, anyone with PayPal account can rob you with any petty amount you have in your account.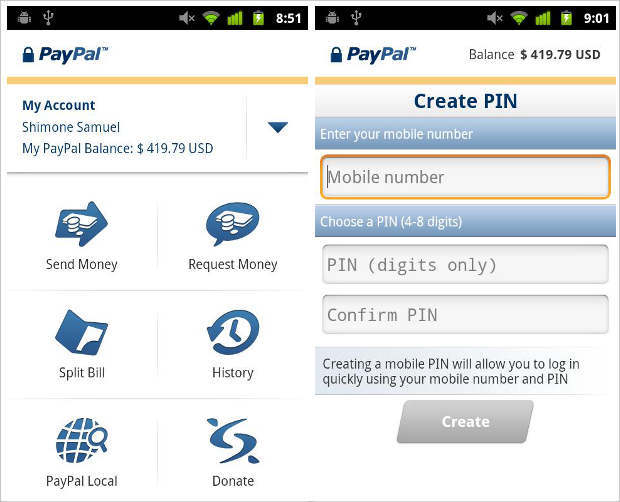 Recently PayPal integration in the Android Market was discovered from the code of the recent Market App for Android smartphones. However, there is no confirmation on whether the PayPal integration would take place. If that takes place, one can buy apps and pay for it simply by using the NFC payment widget of the PayPal app.
Currently the PayPal app for Android is limited only to select regions and not functional for India due to different regulations. With the recent developments slowly picking up towards building Near Field Communication eco-system, this feature might actually take months to be available for Indian audience.
Download the PayPal app for Android smartphones from Android Market.