Nokia today announced the pan-India launch of Nokia Money, its own branded mobile financial service in India that will provide a secure and convenient alternate to cash on a mass scale to users on their mobile phones.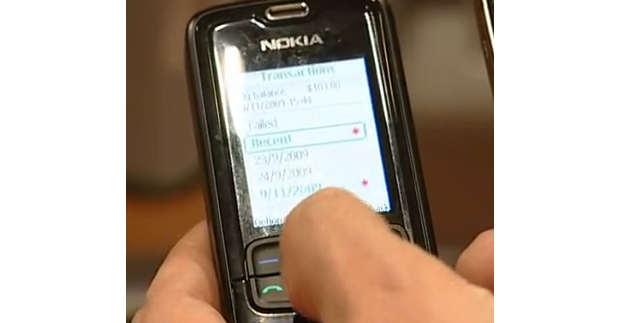 A mobile wallet, Nokia Money will offer a wide spectrum of mobile payment services to consumers who have a mobile phone and want the convenience of making basic financial payments such as utility bills, top-ups, insurance premiums and tickets among others, without getting into the hassle of having access to a bank account or the internet. All that consumers need to do is go to their local authorised Nokia retail store that offers this service and go through a simple registration process, pay cash to load the wallet and it is ready to use. The digital cash can then be used for making payments through an SMS. As per RBI guidelines, this service doesn't require KYC documentation since it is a closed wallet.
"There is a need for alternate financial payment instruments in India and the mobile handset offers a perfect mass platform to deliver these. Transaction costs on mobile devices are significantly lower. Nokia brings multiple offerings and is developing an open ecosystem to deliver mobile money services to users depending on their need," said Gary Singh, general manager, Nokia Mobile Payment Services.



A ubiquitous service, Nokia Money is independent of any mobile operator or individual banking network, thus extending global reach and use of mobile financial services. Nokia Money operates across all handsets in India. Nokia is also pre-loading the client in a wide range of Nokia mobile handsets across price points. The application can also be installed nearly on all already existing Nokia handsets in the country. Nokia Money works over SMS, GPRS/3G and WiFi and allows for zero balance giving users flexibility.
In case a Nokia Money consumer would additionally like to make merchant payments, person to person money transfers and cash withdrawal, the service allows him/her to upgrade to its bank mobile money product offering &#151 Union Bank Money or Yes Bank Money.