Indians till now are enjoying one of the lowest mobile tariffs in the world but that may change soon. Already many telecos have hiked their tariffs, with RCom and Idea Cellular taking the lead. With the telecom commission now recommending refarming of spectrum in 900 MHz, there is almost a certainty that mobile tariffs would further go northwards.
Infact, the Cellular Operators Association of India (COAI), the industry lobby representing GSM players, has pegged the hike it to the tune of 64 paise per minute!
And this is not the only thing that will put pressure on balance sheets of mobile operators. While in one of our earlier stories we have covered the current reasons for tariff hike, here is a look at what kind of impact of moves – like charging for excess spectrum held by operators, spectrum refarming and auction of upcoming spectrum – would be on operators' balance sheet and its subsequent impact on consumers in the form of increased tariffs.
Spectrum refarming
Spectrum refarming is basically a process where government intends to take back all the spectrum in certain band, in Indian case it is 900 MHz band, and then redistribute it through an auction. The move, the government argues, will lead to a more level playing field amongst the operators and will also lead to better utilisation of this more efficient spectrum band. Government is taking this move now as the licenses of incumbent operators like Airtel, Vodafone are due for renewal between 2014 and 2016, depending on the circles.
Telecom Commission, which is the apex body for matters related to telecom industry in India, has recommended that the telecom operators can bid for 900 MHz band that they hold in an auction next year, or can buy replacement airwaves in the less efficient 1800 MHz band.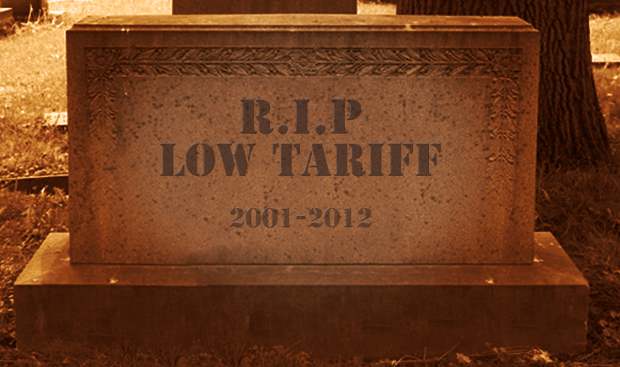 If the recommendation is accepted, incumbent mobile phone companies will have to pay about Rs 1.5 lakh crore to buy back spectrum they hold in the 900 MHz band. If they choose not to buy back these airwaves, they will have to shell out about Rs 1 lakh crore to migrate their customers on this band to the 1800 MHz frequency, according to a study conducted by Analysys Mason on behalf of the COAI.
While the Empowered Group of Ministers (EGoM) has not taken a final call on this recommendation, it is likely to do so within a couple of weeks with Union Telecom Minister Kapil Sibal saying that it will do so before the spectrum auction takes place on 17th November.
Rajan Mathew, director general of COAI, has said that operators will have to hike tariffs by at least 64 paise per minute to offset the cost of new network roll-out for 1800 MHz band alone as it will require more towers and change in existing towers.
The move will affect all major operators like BSNL, Airtel, Idea, Vodafone and Loop (Mumbai). The move will also cause connectivity issues during the transition.
Excess spectrum charge
Besides spectrum refarming, government is also mulling to levy additional charges on GSM operators for all spectrum held by them beyond 6.2 MHz. The EGoM has already approved the move, while the Union Cabinet will take a final call on this later.
The operators will have to pay additional Rs 27,000 crore for excess spectrum if approved by Cabinet. Country's largest operator, Bharti Airtel may have to pay around Rs 4,500 crore more on this account while Vodafone have to shell out about Rs 3,000 crore. RCom and Idea too have to pay around Rs 3,600 crore and Rs 2,200 crore respectively.
The recommendation is also to charge market determined price for spectrum held beyond 4.4 MHz for GSM and 2.5 MHz for CDMA going forward.
Spectrum Auction
Fresh Spectrum auction are going to take place on November 17th. Government has set a very stiff base price of Rs 14,000 crore for 5 MHz band for a pan-India coverage. Existing operators might not have bid for this auction, had it only been for 2G services. But since this will be liberalised spectrum meaning operators can choose to offer any kind of service on it (2G, 3G, 4G), the existing operators will in all likelihood bid for it to complete their pan-India 3G and 4G network (Airtel and Aircel also has 4G licence only in 8 circles each).
Government has in a way forced them to bid as it has already ordered them to stop their 3G intra circle roaming agreement which Airtel, Idea, Vodafone had signed to offer pan India 3G service. The order though stayed right now stayed by High Court but it has effectively stopped other telecos from inking such agreements.
And now since government wants spectrum refarming, incumbent operators might want to secure their spectrum band in advance.
Participation of incumbent operators is likely to increase the bid amounts, as these operators will bid to safeguard their existing investments. Otherwise, reportedly very few players were interested in bidding for the upcoming spectrum auction.
Most operators whose licenses were canceled by Supreme Court, like Etisalat, Stel, and Loop Telecom, had said that they will not continue their India operations. Only Uninor and Videocon continue to be interested, while MTS also plans to bid but that will be for CDMA spectrum. Notably, MTS has filed a curative petition in the Supreme Court and if it wins then the operator need not to bid for spectrum again. Reliance Industries, which has 4G license for the entire country, is also reportedly interested in this bidding.
Increased bid amounts will mean that even the new operators will not be in a position to start a price war, the way they did in 2008 when they got spectrum for only Rs 1658 crore.
How much actual increase in tariff?
While, we are not delving into the arguments about the government's moves being just or unjust, the effect of these moves would certainly push up the call rates. Though projection of 64 paise hike is based on spectrum refarming cost only, Rs 1 hike in call rates will not be surprising as there are other additional financial burdens on the telecos as we pointed out above.
The other thing is that the projection is based on historical growth figures of minutes of usage, which will decline in case of hike and therefore more hike will be required. The third thing that will be impacted is the banking sectors' and stock markets' trust in the telecom sector, and if that dwindles, then funds crunch can become acute for the sector.