Opera Software and Micromax have entered into a partnership to offer Opera mini on all future Micromax smartphones. As per this partnership, Opera mini mobile web browser will come preloaded on all future Google Android based smartphones from Micromax. So far, Opera mini comes pre-installed on about 50 devices inclusive of smartphones and tablets from Micromax.
Opera Software's Opera mini browser ensures desktop-like web browsing experience through its patented data compression technology for faster page loads. Opera mini also offers variety of features such as visual tabs, password manager and even download manager for the mobile phone users.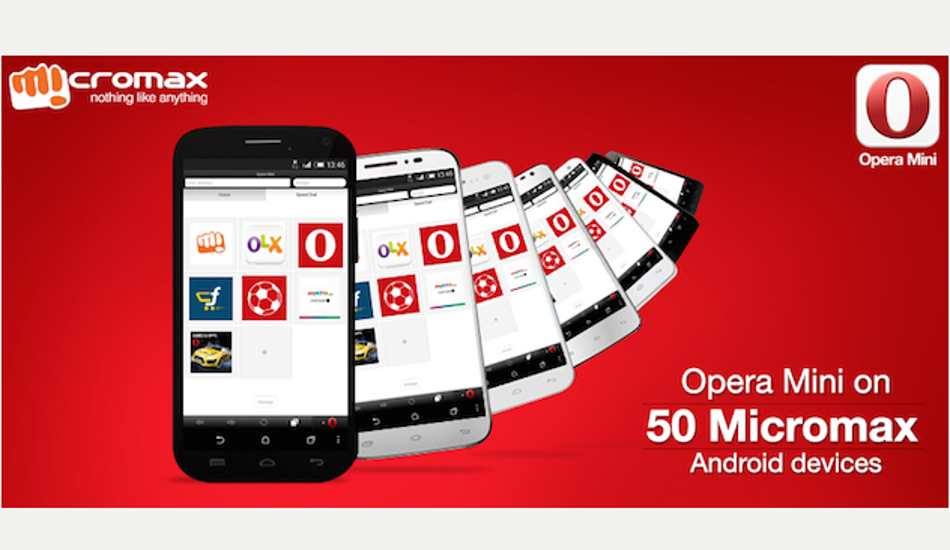 In our experience, the Opera mini has been less resource intensive on the Android based smartphones. With the Opera mini one can also keep a tab on the data usage through the mobile web browser. Opera recently shared an infographic that brags about shaving up to 2.1 billion rupees on mobile internet access for the Indian consumers.
Google already offers the Google Chrome as the default browser along with several other options such as UC Browser, Mozilla Firefox and Dolphin as third party browsers to suit the needs.