Web browser maker, Opera today introduced a new feature in its popular Opera Mini browser for Android. Called as the Smart Page, the new feature actually allows you to get all the social network feeds at one place and also shows feeds from news sources of your choice.
There are three main categories on the Smart Page of Opera Mini 7.5. The first one is Social tab which provides latest updates, overview of your social-network activity at one glance. Users need to enter Facebook and Twitter details to get the latest updates in one place, without having to visit several webpages.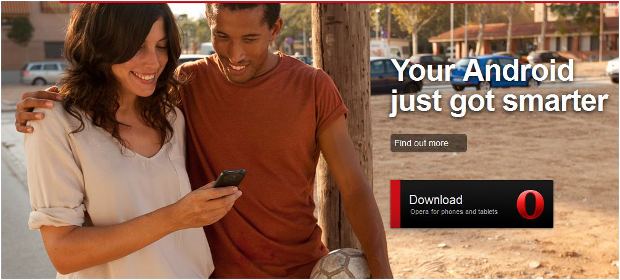 Second one is the News tab, where users can also get the latest news from a wide variety of news sources, on the basis of their browsing habits! Opera Mini 7.5 gathers the latest news headlines from news sites relevant to you, all in one place.
There is also a tab that offers relevant links based on the region your Android phone is located. In the list, users get suggested links from Opera Software as well as from its partners.
Talking about the benefit of this new update, chief executive officer of Opera Software, Lars Boilesen said, "There are just too many social networks, and I'm a busy man! Now, thanks to the Smart Page I can get all the updates at a glance, even from my favorite Danish newspapers. This is a real time saver."
In the browser, Smart Page exists next to the Speed Dial that lets the user store shortcuts right on the first screen upon opening the browser or a new tab. Opera Mini 7.5 also compresses data to offer faster surfing and less data consumption. Opera claims that Opera Mini compresses the data found on web pages up to 90 per cent thus saving a lot of your bandwidth.