ooVoo, a video calling service allowing multiple callers to chat together across Android, iOS, PC and Web platforms, has announced the expansion of ooVoo Mobile to more than 200 Android-supported devices worldwide.
This includes the lastest Android offerings from Samsung, HTC, Motorola, LG and Verizon LTE smartphones, plus Lenovo and VIZIO tablets. The video chat service is available as a free download from the Android Market.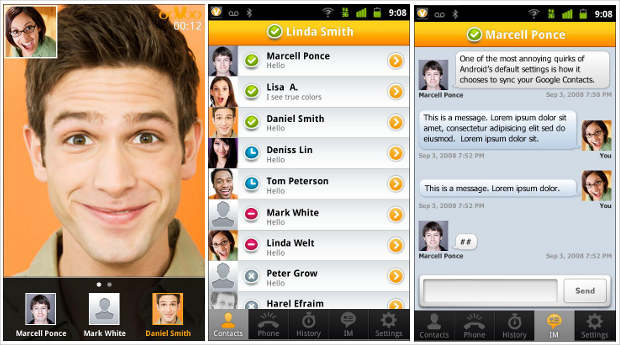 "Since we first launched our mobile service in 2010, ooVoo is delivering high quality video chat to a rapidly expanding list of Android devices," said Philippe Schwartz, chief executive officer of ooVoo.
The app was featured in the recent Lenovo ThinkPad Tablet introduction. In the first quarter of 2011, Nielsen Net Ratings ranked ooVoo as the industry's fastest growing communication app for PCs.
To get ooVoo Mobile video chat, users can download the free application for WiFi, 3G enabled smartphones and tablets from company website ( www.oovoo.com), where users will find links for other platforms like iOS, Windows Phone 7 and Windows PC and Mac OS as well.